J.K. Rowling Is Building a 'Harry Potter' Landmark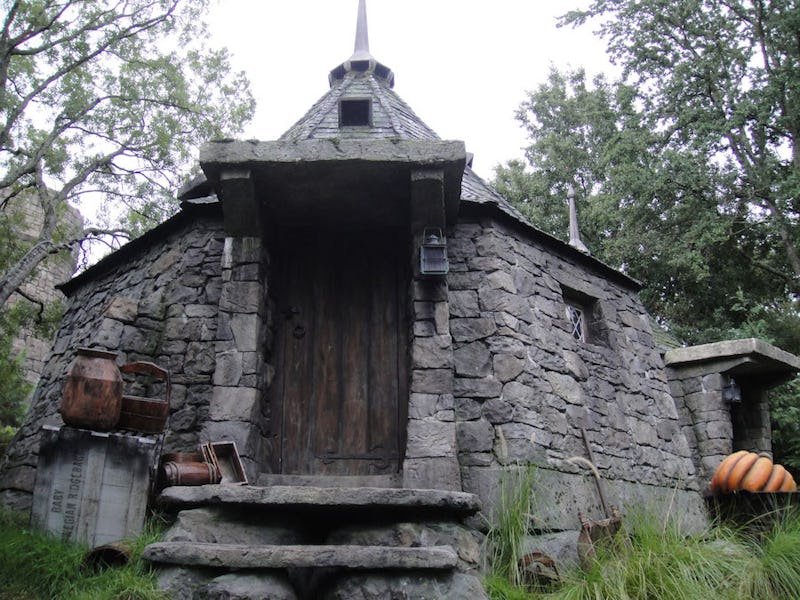 Two things: One, J.K. Rowling's Scottish estate sounds like the best place for afternoon tea and biscuits on Earth and yes, I am counting Buckingham Palace and all those fancy London high street establishments. Two, if this doesn't inspire her to write another Harry Potter spinoff after Fantastic Beasts and Where to Find Them, I am gonna be so, so sad. According to The Telegraph, J.K. Rowling is building a real-life Harry Potter -inspired hut on her estate, the Killiechassie Estate — and it's modeled just after Hagrid's cozy little home in the series.
Though the project is officially calling for the construction of a "summertime house," it's sort of hard to deny the similarities between Rowling's desired design and Hagrid's hut in the Harry Potter movies. Considering she, you know, wrote the whole thing, I'd say there's a genuine possibility that she's specifically modeled the thing as a bit of a tribute to the gentle caretaker of Hogwarts' grounds. Just take a look at the description (thanks to The Telegraph): "It will be a circular structure, open to the front, with a stone bench and slate roof."
Yep — literally Hagrid's hut. It'll even be built on the edge of the estate just before a large forest, though I doubt hers is filled with centaurs and gigantic spiders whose children will eat you and your flying car alive.
According to The Daily Mail, the plans were recently approved by council planning officials, so the project is definitely happening.
Sigh. I miss Harry Potter.
Image: popculturegeek/Flickr, stupefyharrypotter/Blogspot