She Could Have Won If She Weren't On Team Blake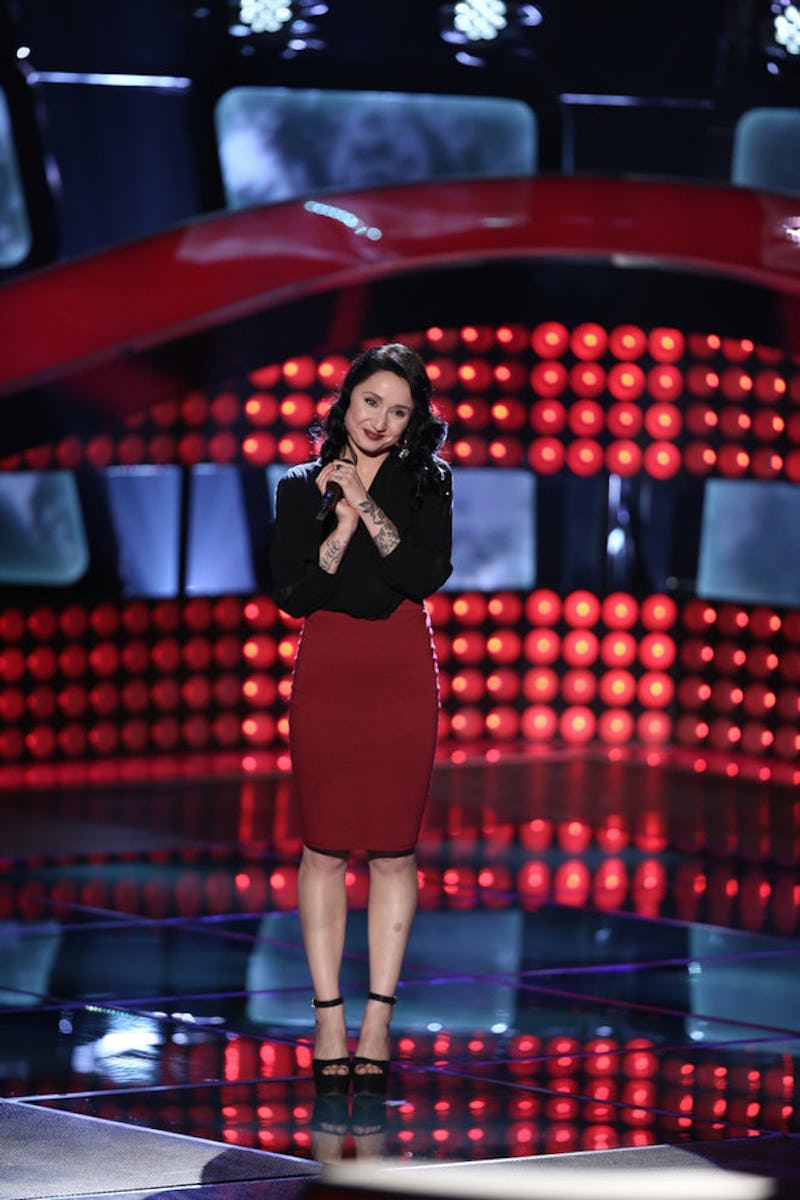 They're both good. Musical-since-birth Bree Fondacaro and Nashville food truck cashier Taylor Brashears battled it out to "You're No Good" and they should get a recording deal together because it was THAT good. Fondacaro's voice is unlike anything I've ever heard before, and Brashears has a powerhouse voice with a personality to match. But it is a battle after all, and one has to come out on top. Coach Blake Shelton chose Brashears as the winner, and that was a good, but safe, choice on his part.
I'll give it to him, Shelton knows what he's good at. And that is coaching young girls that aspire to be country singers. That's why Brashears was safe for him. There's no doubt she's an amazing singer, but her performance was average. Her voice is pretty, and she can definitely belt those high notes like it's nobody's business, but her performance didn't stick out to me like other winners have.
Fondacaro's may not have the same stage presence that her opponent had, but the girl can sing. I don't even think she has to try. It seemed as if all she had to do was open her mouth and a sexy, sultry sound came out. There aren't many performers in the music industry with the gift Fondacaro has, and that's where the judges got it wrong by letting her go.
The premise of "The Voice" is to find someone with the base to become a true star. Fondacaro was brought up on music, she even teaches music lessons alongside her father. Like everyone, she could learn a few things when it comes to taming her voice, but she has a solid foundation. Her lackluster stage presence could have improved with a few pointers from a professional. If Fondacaro had been on any other team, though, her chances of staying may have been higher than they were on Shelton's team. She just didn't have the country-style to impress the show's resident country king.
Image: NBC/Tyler Golden