'New Girl' Will Be Back Soon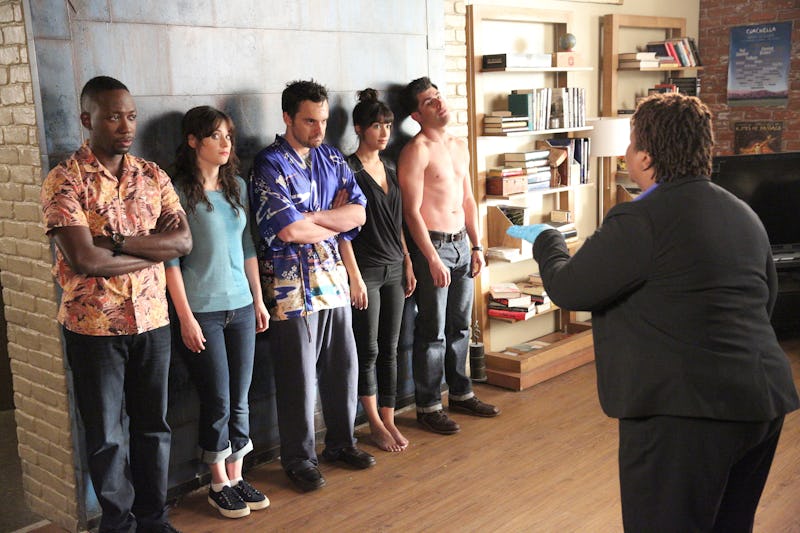 Because of Major League Baseball, your usual Tuesday sitcom lineup will look a little different for the next couple of weeks. One show that will be taking a small break from airing new episodes during the World Series is FOX's New Girl, which is five episodes deep into its fourth season. You're probably worrying about what you're supposed to do without your favorite roommates, but don't worry, because New Girl will be back on Fox Nov. 4.
I know what you're probably thinking, and you're not completely wrong when you say, "that feels like forever from now." And although it isn't that far away, it certainly won't be the easiest wait for those of us who want out new New Girl now. This season has spent a lot of time following each of the roommates (and friends!) which always makes me happy when they get equal attention on the show. And when the show returns with the episode "Background Check," the roommates are subjected to a home inspection due to Winston's police academy training, and obviously things don't go perfectly.
So in the meantime, here's what you can do to still feel like you live in the loft.
Brush up on True American
With a couple of weeks off, now is probably the best time to really brush up on your True American drinking game rules with your friends. If you go onto the True American website, you can perfect your knowledge of an extremely intricate, yet patriotic drinking game.
Date Schmidt
In case you needed another reason to love Schmidt, this online dating video inspired by one of the best "reality" shows to ever hit TV — The Hills — will confirm everything you ever thought about him. And it will make you scream, "JAR."
Nick & Jess Appreciation Day
You love them together, so why not spend an entire day re-watching all of their best episodes together? Go ahead, you deserve it.
Cece & Schmidt Appreciation Day
Because they deserve a day, too.
Images: Adam Taylor/FOX; Giphy (3)