Ice Cube Basically Won 'Jimmy Kimmel Live!'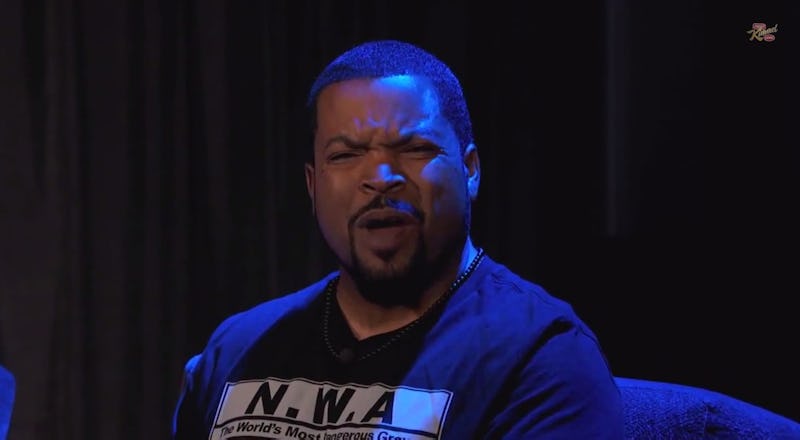 It's safe to say that Ice Cube and Jimmy Kimmel won the Internet on Monday night with this clip. On Monday's episode of Jimmy Kimmel Live! , Ice Cube appeared to promote his upcoming voice role in The Book of Life — as well as to resurrect an amazing bit where he says very nice, grateful sentences like "Thank you for the Crate and Barrel gift card, you always know what to get me"...but in the most angry tone he can muster. This is absolutely one of those instances where someone would probably be totally lost if they weren't closely listening to everything Ice Cube is actually saying, so listen carefully!
Though it's something Kimmel has done on the show before with Ice Cube as a guest (the last time was earlier this summer when he was on the show to promote 22 Jump Street ), the segment luckily doesn't seem overdone even though it's basically the same thing all over again. This is mostly down to the witty statements he's making during it all — I won't give them all away because the clip is really better when just viewed, but there's a great one about spinach that might make your day.
Check the clip below.
Image: JimmyKimmelLive/YouTube