Sia Gives This 'Annie' Classic New Life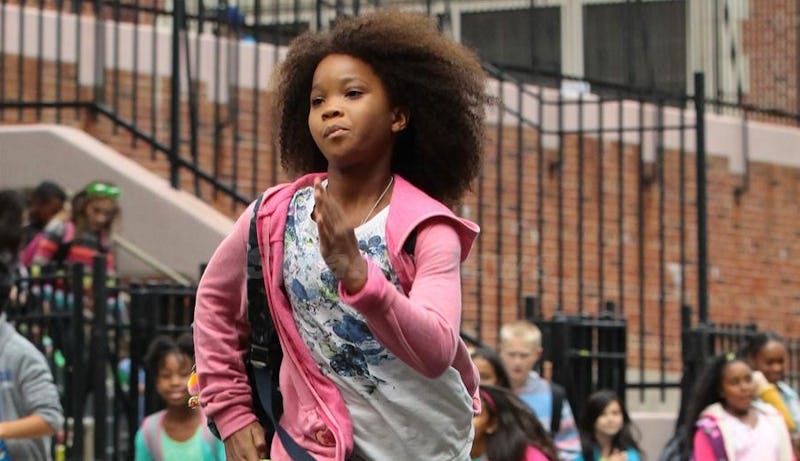 Sometimes I forget what a big Annie fan I am until it's right in front of me. Now I remember: Monday's "Hard Knock Life" emoji video sent me into a YouTube hole that I didn't crawl out of for hours. Now there's Sia's "Never Fully Dressed Without A Smile" video, which features the Annie cast and a delightful take on the classic showtune.
Poppy covers of showtunes are a highly hit-or-miss endeavor — rarely has a pop soundtrack cover ever comes close to the original. (Just ask Demi Lovato's take on "Let It Go" or Vanessa Williams' rendition of "Colors Of the Wind.") They're fine, they just don't tend to be the ones you blast when you wanna get your musical on.
And yet, this one's got my vote! We've yet to hear the actual in-movie version of the song, but I'm gonna take a leap of faith here and declare that both will be pretty jam-able. Sia's version, of course, has a lot of gap-filling riffs to make it an actual full modern pop song, but I can dig it. The lyrics have also been updated a tiny bit, a la what "Hard Knock Life" did changing the lines about living in an orphanage to reference the foster system instead — though for "Never Fully Dressed," it's more about what people wear in this century, as opposed to the original 1930s setting.
The video, too, is basically Quvenzhané Wallis and her castmates running around New York City. If that doesn't sound damn adorable for you, than I might have to suggest you seek out a different movie.
And here are the movie versions of this song that we have so far, from the 1982 and 1999 movies, respectively:
And the emoji video, in case you missed it:
Alongside its inspiration, also via the 1982 and 1999 movies:
Images: Columbia Pictures