Good News For 'Red Band Society' Fans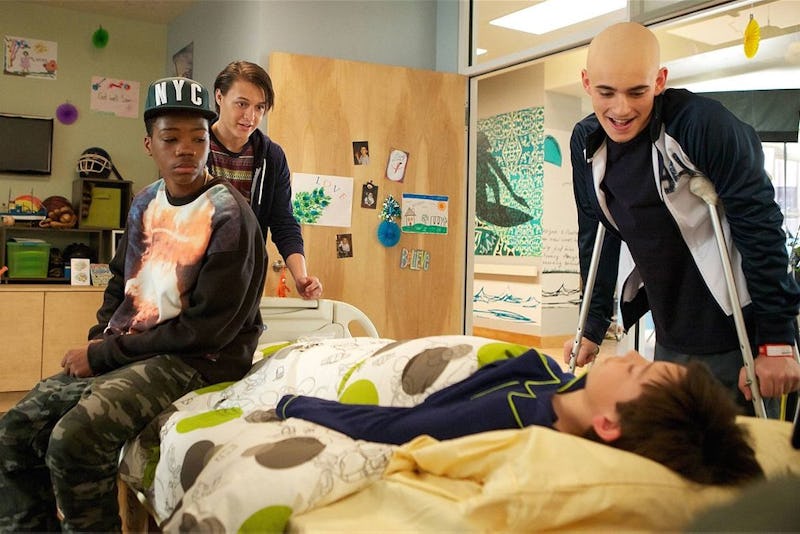 These past few years, it's constantly struck me as ridiculous that TV shows with solid plots, great acting, and promising story lines get cancelled prematurely just because live ratings are low — despite the fact that we live in an entertainment landscape which is constantly being streamlined and shifted to mediums that don't include scheduled viewings anymore. I can count on one hand the number of shows I watch live, because it's literally only one — and that's usually out of the norm for viewers who are even younger than I am. The way we watch television has changed dramatically, and, though it's true networks are a business that rely on advertiser support, more effort absolutely needs to be made to address the downfall of the live rating system. That said, it's great to see Fox doing this: Hopefully it's indicative of a trend. According to EW, Fox has ordered four more episodes of Red Band Society this season, despite the fact that it has been very publicly struggling in the ratings since it's premiere.
What convinced them, then? The DVR ratings.
As previously reported, low ratings during the live broadcast have pretty much plagued the show since its premiere, with the most recent episode reportedly receiving a mere 3.2 million viewers — nothing close to the numbers that a network Fox would historically let survive. However, factor in DVR viewings, which account for "70-80 percent" of the audience, and suddenly you've not only got acceptable ratings, you've got a successful show.
So, does this mean that Fox is taking steps to put more emphasis on the viewings that come from DVR and other On Demand platforms? That may be too early to tell, but it's definitely a promising sign for television in general — after all, other networks could follow suit. When shows like Community stop being cancelled just before their long, long -awaited sixth season, we'll know a change has been successfully made.