This "All About That Bass" Cover Is Pitch Perfect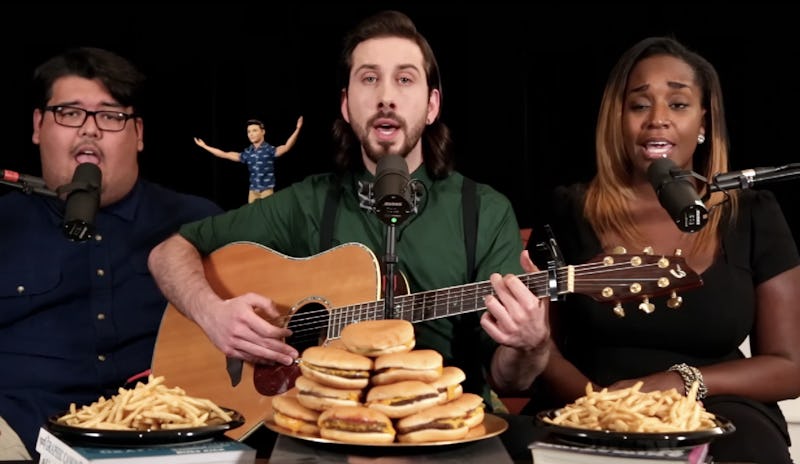 Sure, you probably have all the words memorized to Meghan Trainor's hit track, but have you ever heard "All About That Bass" sung by a real bass vocalist? Thanks to Pentatonix's Avi Kaplan, now your ears can feast on some real bass — no treble. While accompanied by Mario Jose and Naomi Samilton, Kaplan puts a low spin on Trainor's pop song. Though technically his friends aren't bass singers, you need a little variety and harmony in a tune to make it perfect, so I'll forgive him.
There's also something else of note: the booty-building hamburgers and fries sitting in front of the singers throughout the whole video. Trust me, you're going to want to watch until the end — spoiler alert: it involves burgers stacked on a guitar and teeny tiny bibs. There's also a real Ken doll used when the lyrics call for it and some other Easter eggs that make the video for the cover song even better. With no dancing, pink wallpaper, balloons, or headbands in sight, this is definitely the opposite of Trainor's video, but who can complain when a cover song is both a cappella and has a fun literal meaning? Win-win. And if you don't like it, there are plenty more "All About That Bass" covers where this came from.