Looking Back on 10 Years of H&M Collaborations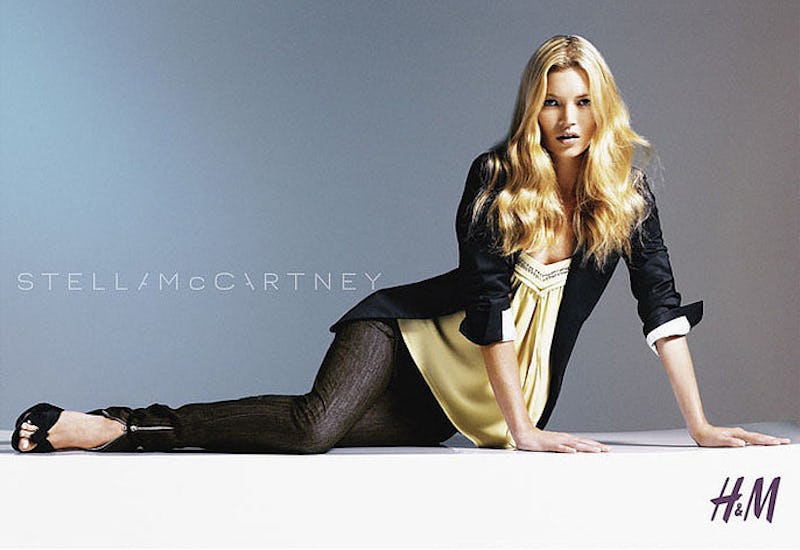 Designer collaborations are no longer a rare treat. Just about every brand from Target to Adidas regularly partners with high-end labels for mid-priced collections. It's hard to remember a time when these partnerships were a novelty, but H&M's new book The First Ten Years takes us back to the beginning by commemorating a decade of collaborations.
Due in stores on November 6th — yes, the same day that Alexander Wang x H&M drops — The First Ten Years features entries from all of H&M's previous participating designers. Everyone from Karl Lagerfeld to Roberto Cavalli to Lanvin is represented. According to WWD, the brand solicited contributions of never-before-seen imagery from the labels is has partnered with since 2004.
The book is bound to be a must-have for fashion obsessives everywhere, and at only $12 it's pretty much a steal as far as collectibles go. H&M will also host a retrospective of previous designer collabs at the Fifth Avenue flagship location in NYC beginning on October 27th. If you didn't get to check out these collections back when they first hit shelves, this is the perfect opportunity to glimpse the most memorable looks — even if you still can't take them home.
Note to self: stay at leas ten blocks away from all H&M locations for the entire month of November. Between this book and the Alexander Wang collection, things are bound to get pretty crazy.
Image: H&M