CBS Has Faith In These Four New Shows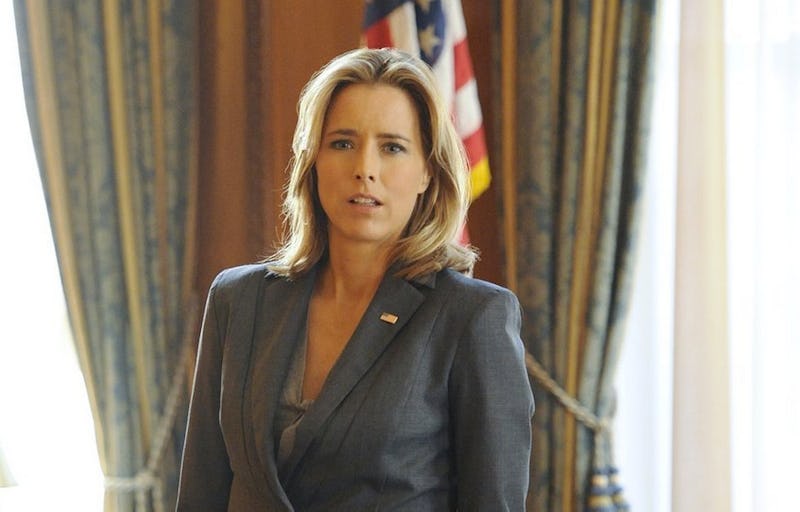 Only one show has been cancelled thus far this season — R.I.P. Manhattan Love Story. A whole horde of CBS shows got good news Monday as Madame Secretary, Stalker, Scorpion, and NCIS: New Orleans all received full season orders. It seems to be further proof that, yeah, CBS knows its brand and it plans to stick to it.
These four shows are all four of the new dramas CBS premiered, so that's a nice little boasting move for them. Stalker 's hardly been received well by those understandably tired of seeing women tortured on television for cheap thrills, but it certainly fits into CBS' long history of procedurals, and it's performing fine.
Scorpion , meanwhile, fits into CBS' adoration of procedurals while excelling: According to Deadline the show " is now the highest rated CBS drama among adults 18-49," and falls only behind unstoppable Shondaland's How To Get Away With Murder in the competition to be the season's highest-rated new show. In other words, that one was guaranteed the chance to continue.
And all in all, CBS seems to be patting itself on the back. As Chairman of CBS Entertainment Nina Tassler put it in a statement, "These four shows have had an immediate impact on our schedule by improving nights, winning time periods and adding more hours of success across our primetime line up." I am sure my great-aunt will be very grateful.
Image: CBS