'Parks & Rec' Gag Reel Is the Best Thing Ever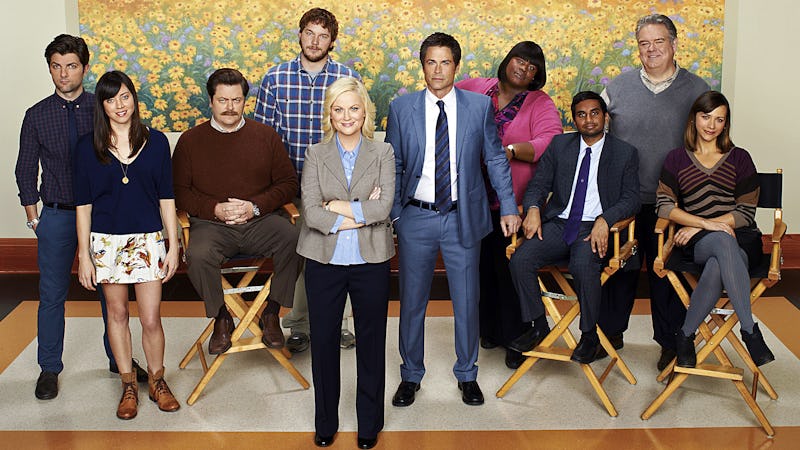 Parks and Recreation is just one of those shows that makes you feel all warm and fuzzy and happy inside when watching, and that is partly due to its glorious cast — Amy Poehler, Nick Offerman, Rashida Jones, Aubrey Plaza, Chris Pratt, Aziz Ansari, Retta, Adam Scott, Jim O'Heir, and Rob Lowe are all comedy geniuses in their own, special ways, and there's hardly anything better than watching them do their thang together in every episode. Nothing better except, perhaps, watching them break character because they're all so hilarious, so it's awesome that NBC has released this over twenty minute (!!!) Parks and Rec Season 5 gag reel of them all doing just that AND MORE.
The clips seem to be from the DVD, so it may just be a matter of time before they're unceremoniously yanked from the Internet, never to be seen again by anyone who doesn't go out to purchase the boxset — but for now, they're here, in all their glorious beauty. Want to know how Leslie Knope looks when she curses? Right here. Want to see just how amazing Chris Pratt really is? RIGHT HERE. It's all here!
You can watch all five of the clips below. Parks and Rec will return to NBC on Sept. 26, with an hour-long premiere set in London.
Part 1:
Part 2:
Part 3:
Part 4:
Part 5:
[Image via NBC]