The Real Mystery is 'Laura' Getting a Full Season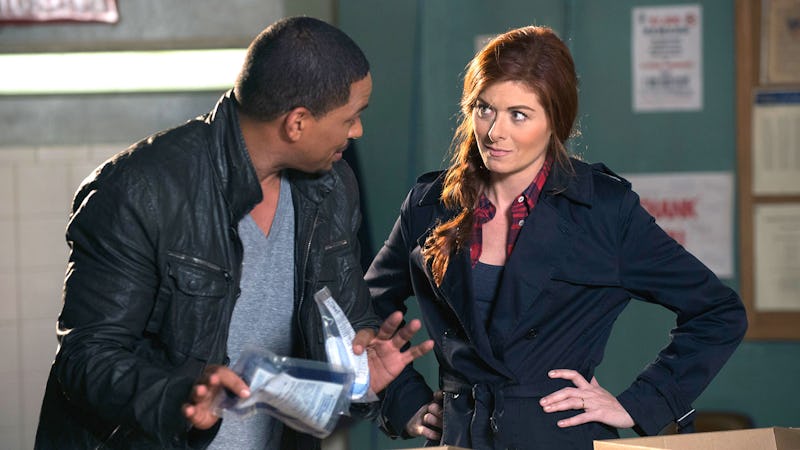 In news only your mom may be excited for, The Mysteries of Laura got a full season pickup from NBC today. The cop dramedy, starring Debra Messing as a frazzled mother, was thought to be the first one to be canceled, but its first season will now run for 22 episodes. Though it isn't bringing in huge ratings, it's been doing well for the network with 10.4 million viewers to date. For an 8 p.m. timeslot on Wednedays, this is impressive, but given the actual content of the show? I'm surprised that it got the full season (nine extra episodes) over a more fun comedy like A to Z, even though that show has also been struggling in the ratings.
While I admittedly haven't been watching Mysteries of Laura weekly, based on the clip I saw of Messing and her onscreen estranged husband (Josh Lucas) fighting in Central Park while their kids pee on each other, I can't imagine being a fan. Honestly, I'd rather see another season of Smash. Or, you know, just more Will & Grace. To give you a better picture at what the rest of the season will be like, here's a clip of Laura going undercover at a Manhattan "night spot," where she wears a slinky black dress, gets a drink spilled on her, is called a "coug," and so much more.