This Kid Can Never Stop the Vogue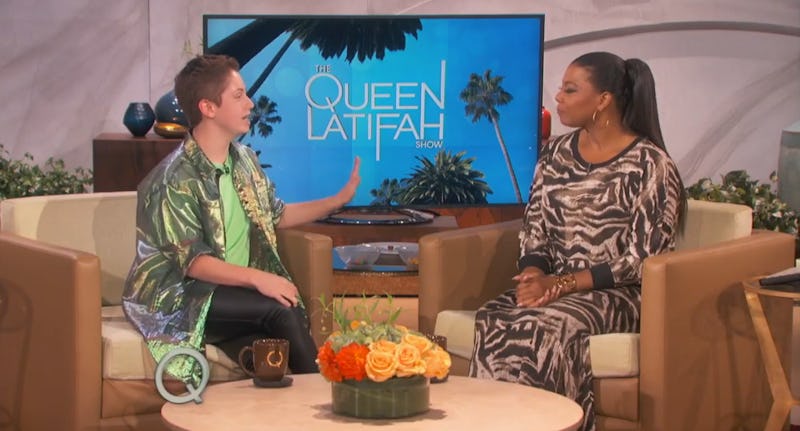 Today in children who have earned a place in the nation's collective heart, the kid who vogued the news went on the Queen Latifah Show and vogued all up on Queen Latifah. It was amazing. This kid remains a physical representation of greatness.
"I feel like I'm in New York in the '80s," Latifah said to the kid after he straight-up vogued his way to his seat. "You're doing something to me." He's doing something to us all, Latifah, and for that we must be grateful.
I could quote what this kid says in his interview — "don't ruin this, it's your moment," etc — but it really wouldn't do it justice. It's in the how he says it, you know? Because yes, he really is always like that, at least when there are cameras around. Never ever have I ever daydreamed about going back to middle school or early high school, but this kid has me wishing I'd had him around in my formative years.
So who is major influence? Lady Gaga, of course — he did some of her "Applause" choreography in his moment in the light. You can bet this kid is going to milk his 15 minutes, and I will be here enjoying every second of it.
Image: Sony Pictures Television