Tiffany's Casts Same-Sex Couple for New Ad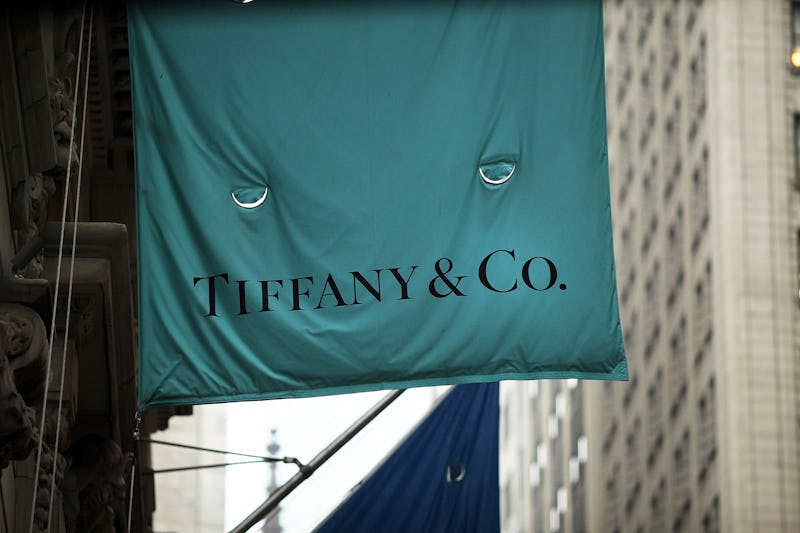 Spencer Platt/Getty Images News/Getty Images
Tiffany, I always knew I liked you for more than your charm bracelets. In the brand's new engagement campaign advertisement, Tiffany & Co. cast a same sex couple, joining the ranks of brands such as J.Crew, Gap, and Banana Republic in supporting LGBTQ rights. It's a precious photo, featuring two men holding hands and looking all adorably in love on an apartment stoop.
Tiffany & Co. didn't release the names the models because, well, they aren't professional. The two men pictured are a real-life couple in New York sitting outside of their real apartment. My heart will never stop swooning.
Don't feel bad about the normals (gorgeous normals, I should add...) stealing jobs from the models: In other versions of the ads, pros Andreea Diaconu, Cora Emmanuel, Luca Gadjus, and Joséphine Le Tutour are also seen in the advertisements sitting on porch steps, walking through the rain or on one bended knee. Equally pretty, but not nearly as heartwarming.
This is the first time Tiffany has used a same-sex couple for any advertising, but J.Crew also used a real life same-sex couple in their 2011 catalogue, which depicts one of their designers, Somsack, and his boyfriend, Micah, grabbing each others biceps and seemingly playfully flirting. Gap put a same-sex couple on a billboard who were also not professional models. So, it seems, the trend of using so-called "real" people in advertisements is coinciding very well with the progression of LGBTQ acceptance. Claps all around.
Image: Getty Images; Tiffany & Co