Amy's Always Nominated, Isn't She?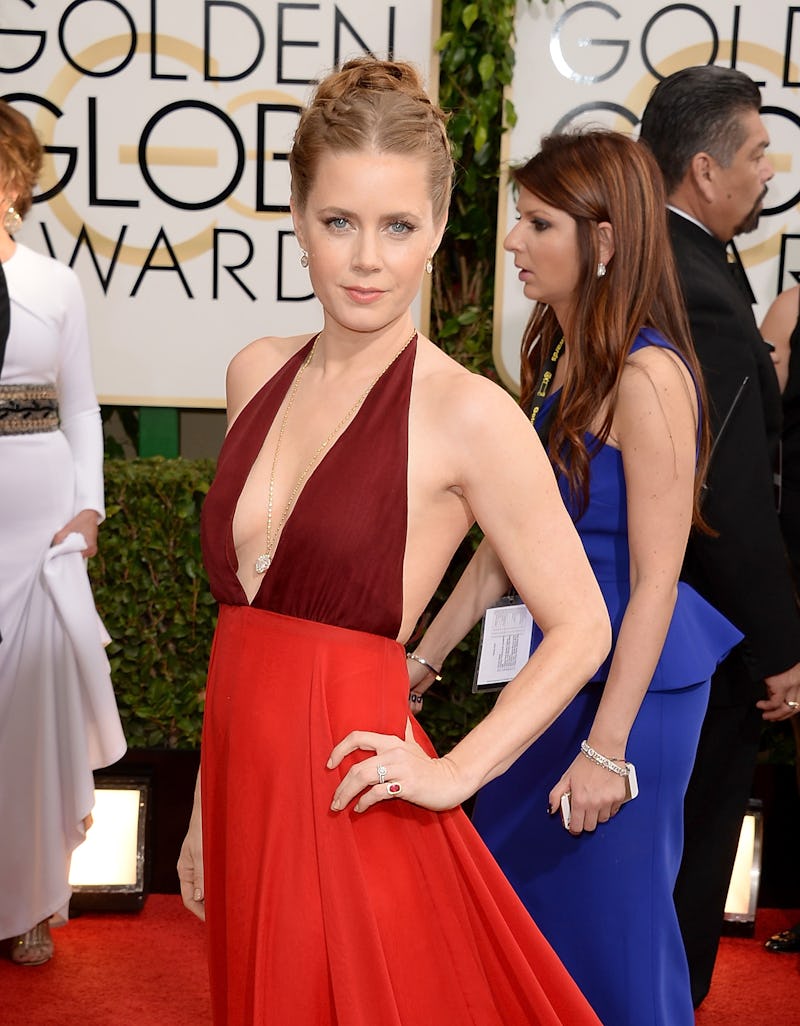 You might think it's Jennifer Lawrence, but awards season's most consistent sweetheart, male or female, is most definitely Amy Adams. The 2015 Golden Globes are no exception. Regardless of Adams' chances of winning for her performance in Big Eyes, her nomination serves as further proof that the actress is a staple of the annual march through Hollywood. So how many years in a row has Amy Adams been nominated during awards season? The actress may not have won an Oscar yet, but her consistent presence in this ritual is a useful reminder that you don't have to win the big award to be one of Hollywood's most frequently respected performers.
Adams has got cred coming out of her ears, and all you have to do to see that is take a glance at her nominations. With the exception of 2011, when her only movie was The Muppets, Adams has been nominated for a Golden Globe every year since 2010. Go back further than that and she's been nominated six times since 2007.
And then move over to the Oscars. Adams hasn't taken home that mega-statuette quite yet, but how many times do you have to get nominated before it all combines to count as one? Adams has had five nominations since 2005; the first for her breakout performance in Junebug, then for Doubt, The Fighter, The Master, and American Hustle. She could very well get her sixth later this week for Big Eyes.
Adams is rarely a front-runner in awards season races, but aside from acting paragon Meryl Streep, she seems to be the performer most consistently, persistently nominated. Her peers in Hollywood obviously have a high level of respect for her work and her project choices. At this point it just seems like a waiting game until those peers decide it's her turn to take home the Oscar.