The DGA Should Have Nominated These Directors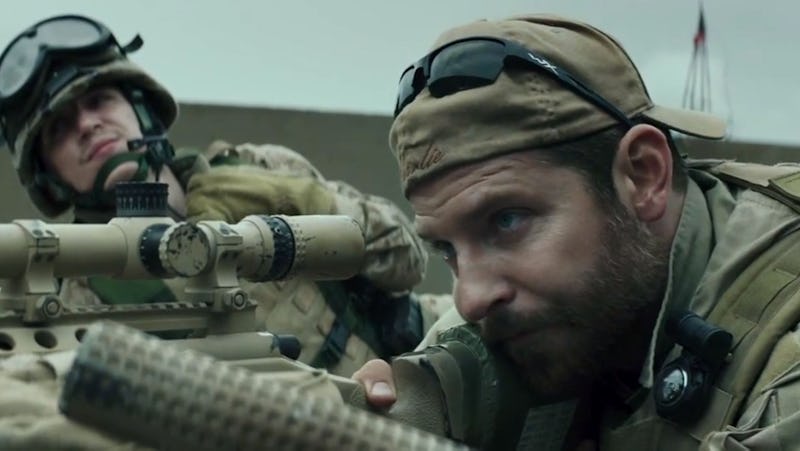 Furthering its reputation evermore from that nasty little concept called integrity, the Directors Guild of America announced its slate of nominees for the past year of cinematic achievement. An alphabetical read-through of the five honored parties is tantamount to a grief-laden emotional rollercoaster. First, we have Wes Anderson, an indubitably deserving nominee for his stellar inside-and-out The Grand Budapest Hotel . Then we hit a steep drop-off: Clint Eastwood for the ghastly loaf of jingoistic propaganda that is American Sniper . Following, the passable: Alejandro Gonzáles Iñárritu for Birdman . A leap to remarkable: Richard Linklater for Boyhood . And, finally, another pratfall down to regrettable: Morten Tyldum, whose name is far more compelling than his dull-as-dust The Imitation Game . That said, the British filmmaker's biographical picture is hardly the low point of the list — damn that American Sniper.
Wrapping one's head around the nominations granted to Eastwood and Tyldum for their work in 2014 would be a feat of mental dexterity beyond that of even Alan Turing, especially when you consider the banquet of innovation that the year bequeathed upon the viewing public. There's no excuse for falling back upon the drab and formulaic Imitation Game when such a wealth of originality might be more deservedly recognized. It's even less forgivable to settle for a known name like Eastwood's — familiarity honored over genuine talent — when a blossoming filmmaker would benefit leagues more from a (warranted) DGA nod.
And yet here we are: staring blank faced at the curiosity that is an esteemed artistic organization's choices for most deserving honorees to be found throughout the entire cinematic scope of 2014. But let's look away, devoting attention instead to some of the fresher and more inventive directing voices we were lucky enough to watch last year:
Paul Thomas Anderson, Inherent Vice
The other magnificent Anderson turned in a fun, pulpy politically dense and geometrically unpredictable detective film this year, and one that shows off his command of the camera and tone as well as any of his more serious features have before. The magic of Inherent Vice comes in its duplicity; not the duplicity you see onscreen (characters lying to one another), but that which you experience firsthand. The film passes itself off as little more than a kooky, meandering drug romp. But the fact that it has so much on its mind, and that it delivers the lot of it so effortlessly, proves that Paul Thomas Anderson is a filmmaking great worthy of this honor.
Gia Coppola, Palo Alto
The first time director hailing from the long famous family proves that nepotism had nothing to do with getting her into showbiz; Palo Alto is an eerie, threatening, and fresh voyage into the realm of high school stories. It is a market that is hardly untapped but still, apparently, rich with new types of stories to tell. Coppola transforms her suburban backdrop into a haunting fever dream, evoking a sentiment that you might otherwise have to travel back to the days of Ingmar Bergman to achieve.
Ava DuVernay, Selma
You'd think that a film about Martin Luther King Jr.'s civil rights work would fall to the same type of formula that shackled The Imitation Game. Director Ava DuVernay, however, displays profound creativity in the concoction of Selma, making it feel like some hybrid of powerful call to arms and mathematical "inside baseball" movie. Her characters, scenes, and societal portraits are vividly tangible, yet wholly moving.
Jonathan Glazer, Under the Skin
You can't get much more "different" that Jonathan Glazer's Under the Skin, which experiments with form, visual, character, narrative, and even the very fabrics of filmmaking (Scarlett Johansson, as a mysterious "predator" traveling through Scotland, often played off unsuspecting civilians who didn't know they were in a movie). That Glazer managed to convey such clear ideas about beauty, self-worth, and gender in such a bravely subversive movie is altogether admirable.
Jim Jarmusch, Only Lovers Left Alive
Yet another established master of tone, Jim Jarmusch's cool, sleepy character piece Only Lovers Left Alive is the perfect example of a director really living in his subject matter. Every tiny fiber onscreen in Jarmusch's lively story about two vampires bored with their immortality builds within the world he has created; every turn from stars Tilda Swinton and Tom Hiddleston speaks histories about their characters' endless lives.
Gillian Robespierre, Obvious Child
The strongest elements of Obvious Child might be its script and its star, but Gillian Robespierre's directing talents cannot go unnoticed here. The filmmaking newbie weaves together fractured storybook that feels as warm as it does edgy, bringing all of Jenny Slate's nonsensical jokes to life with a palpable embrace of and love for the material onscreen. It's the sort of style that doesn't just show off the bounties of its cast and screenplay, but enhances them well beyond expectation.
Images: Warner Bros (2); Tribeca Film; Paramount Pictures; A24 (2)