These Couples Should DEFINITELY Break Up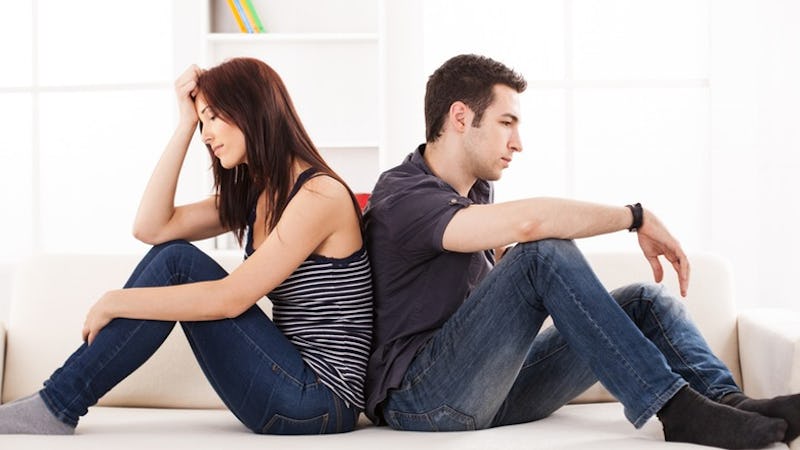 Move over, Texts from Your Ex — there's a new must-follow Instagram account in town. We Should Break Up is the latest hilarious, relationship-themed profile to go viral practically overnight, and it's easy to see why. The appropriately named account is dedicated to posting texts between people in failing relationships, some of which are clearly on the verge of ending. Most of the exchanges are so painfully cringeworthy, you just can't look away, no matter how hard you try.
The account, which has earned 245,000 followers in just a week, promises to capture "REAL relationships with REALLY bad problems"— and boy, does it deliver. From the silly (sending "flower" emojis instead of actual flowers) to the downright ugly (um…making fun of someone's weight is just never OK, nor is blaming a girl for their completely uncontrollable periods), these texts are both wildly entertaining and yet all-too-relatable. 'Cause let's face it — the truth is, we've all been in these not-so-pretty relationship scenarios at some point or another. On the flip side, if you're currently single, these texts will probably leave you feeling very, very thankful that you are.
Here's a look at just some of our favorite doozies from We Should Break Up:
The couple that's having that kind of week:
The deny, deny, deny strategy:
Speaking of denial...
A sweet goodbye:
The guy who warrants an immediate breakup:
The guy who needs to go back to health class:
The "I REFUSE to be ignored":
Sigh, you know what they say. Love is a battlefield.
Image: markos86/Fotolia