This Tennis Match Is a Lot Sexier Than Usual...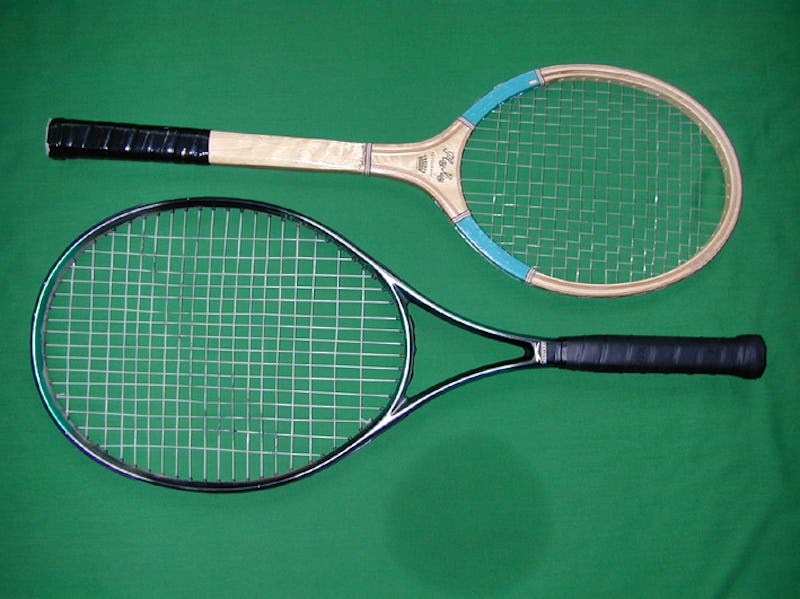 Ah, sexting…. it's a form of expression which those who are old enough to use are still perfecting and those who are too young to use should really stop doing. Either way, sexing is a weird, sometimes not-so-sexy modern invention that director Eileen Yaghoobian felt compelled to translate into live action videos with her website Send Me Your Sexts . She was so inspired by the creativity that people put into curating their own sex scenes — and, yes, the absurdity of it all — that she thought that it would be an interesting subject for a series of short films. For $80 and screenshots of your sexts, Yaghoobian will create a six-minute video of your risqué exchange, complete with professional actors.
And let's be honest — as long as you are sexting someone you trust, there really isn't a downside to this form of sexual expression. Neither of you will get an STD or pregnant, and hey, sometimes you don't have that much going on. But it really is kind of strange when you think about it: You could be having a very intimate conversation with someone while they are choosing eggs at the grocery store or casually eating dinner, sending you back explicit messages all the while.
To capture sexting's bizarre nature, Yaghoobian always had her actors completely clothed and doing some sort of non-sexy activity. In this episode, entitled "Johnny and Brenda," the steamy exchange is set to a couple playing tennis. Here's what happens:
1. They Play Tennis, Grunting A Lot and Talking Dirty
Telling your partner what you want to do to their naked body while playing tennis and grunting? A lot funnier than it sounds. The best parts are when the actors have to perform typos, mispronouncing words and correcting themselves.
2. They Exchange Naked Photos
Brilliantly interpreted by the actors flashing each other and very necessary; naked photos can be a big part of sexting.
3. They Hump The Air
In order to create an honest interpretation of the sexting experience, the actors can't touch each other to act on their sexual desires. Instead, they stick to humping the tennis court net and furiously bouncing the tennis ball.
4. They Finally Embrace
Okay, so disregard what I just said. But isn't that the happiest ending a sexting story could have?
To see Johnny and Brenda's full story, watch the video below.
Images: CORE Materials/Flickr; SendMe YourSexts/YouTube (4)