The Most Absurd V-Day Gift Ever Involves Tequila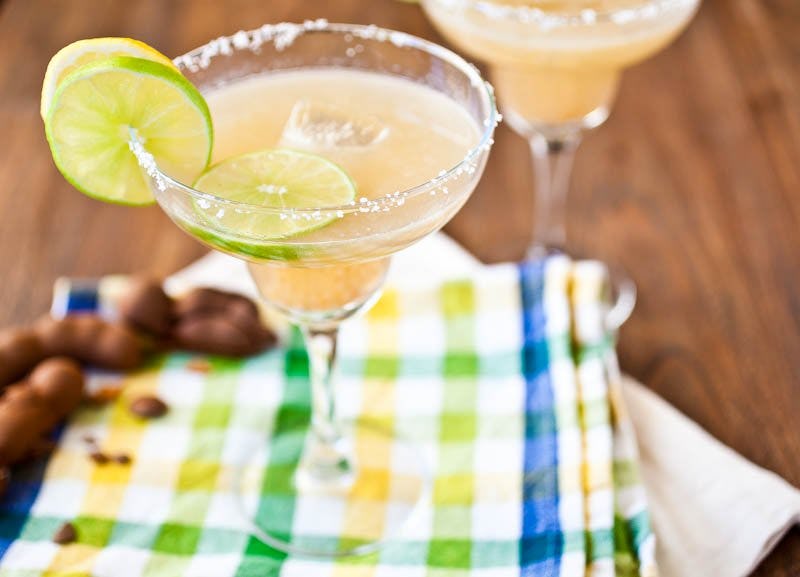 Perhaps this Valentine's Day you are hoping to find a shiny circular piece of jewelry at the bottom of your champagne glass while dining at a bourgeois restaurant of your choosing. Alternatively, maybe you'd prefer to the more down-home variation at Iron Cactus Mexican Grill & Margarita Bar in Austin, Texas, where you can indulge your higher sensibilities by ordering a margarita served with $30K diamond earrings, a beverage the franchise calls "Vision for Valentine's." Dangling delicately from a lime garnish atop the most expensive alcoholic beverage you'll ever order sparkle two "260 D-color, flawless diamonds weighing 3.75 carats" designed by Zoltan David, reports Yahoo! Finance. This is not a drill.
Surely that must be one hell of a margarita, you're probably thinking. Yahoo! Finance notes the drink is made with premium ingredients that include freshly squeezed lime juice, Grand Marnier Centenaire (it's OK, I had to Google it too), organic agave nectar, and (what else) Patrón Platinum Tequila. But rest peacefully knowing your exorbitant cocktail will serve some purpose beyond affording you a luxurious new accessory; $6,000 of every Vision for Valentine's Margarita will be donated to Cheyanna's Champion's for Children, a nonprofit that aids families of children with rare and undiagnosed medical conditions.
Anyone interested in reserving the Vision for Valentine's Margarita and scheduling a tasting (lol) beforehand can reach Iron Cactus at (512) 692-8059, says Yahoo Finance!, adding that the restaurant will work closely with you to ensure the success of your "unforgettable and romantic" evening.
Here's to hoping your Valentine's date is as authentic as those fajitas.
Image: Crepes of Wrath