Avril's Video May Be Sexier Than 'Fifty Shades'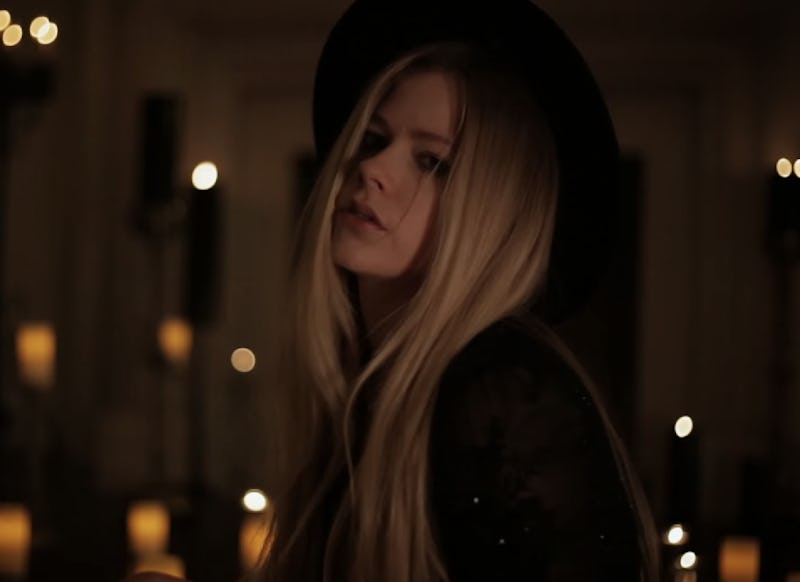 You're going to do a double take when you watch Avril Lavigne's music video for "Give You What You Like," but not because it's racist and weird like "Hello Kitty" or because she looks totally different. Though she does have a more subtle makeup look as she sits among at least a hundred candles in a dimly-lit room, that's not the focus here — the video is actually a promo for the new movie Babysitter's Black Book . The teen drama airs on Lifetime on Feb. 21 centers around a girl named Ashley who finances her college dreams by starting an escort service for dads. This dirty version of The Babysitter's Club is, of course, "inspired by true stories," and there was a film almost identical to this called The Babysitters in 2007 starring pre-True Detective Alexandra Daddario.
Lavigne's music video is mostly clips of the movie; in fact, you basically know what happens from start to finish in under four minutes after watching it. There are very revealing sex scenes that show more skin than any Fifty Shades of Grey trailer has so far, including a graphic moment in which two people are almost completely naked and caught in the act. Now I'm not saying this Lifetime movie is going to be sexier than the popular book adaptation, but considering they say Fifty Shades is only one-fifth sex scenes, Babysitter's Black Book could one-up it in that department. Check out the video below.
Image: YouTube