10 All-Star Bacon Recipes You Need In Your Life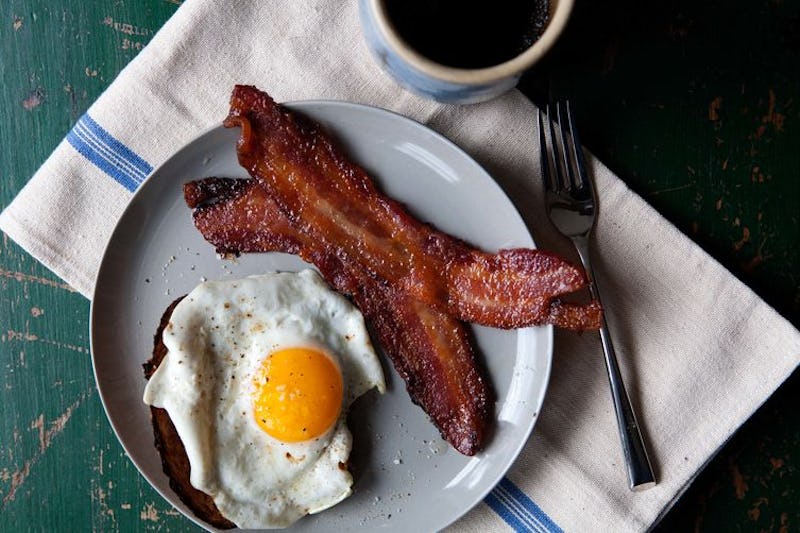 Guys? There is nothing in this world better than bacon, no matter how you eat it. Luckily, our friends at Food52 totally get that — which is why they've rounded up the 10 most all-star bacon recipes we've ever laid our hungry eyes on. Whether you enjoy your bacon on pizza, tucked away in savory breakfast sandwiches, or eaten the good old-fashioned way — next to a heaping plate of eggs — there's a recipe here for every person. Go ahead and try them all.
The pig is a superior animal. Without pigs, there are no chicharrones, no pork buns, no bacon. This last would be truly tragic: Bacon is a magical food.
See, bacon could be called the gateway meat. We know more than a few ex-vegetarians who couldn't resist bacon's charms, and why should they? Bacon is smoky, salty, and sweet — it hits all the right notes, is perfect for any meal of the day, and is downright irresistible. Bacon is worthy of its hype, making everything it touches tastier. Better.
In honor of our upcoming Piglet Tournament of Cookbooks, here are 10 of our favorite bacon recipes. Go ahead, be a greedy little piggy, and make them all.