'Back To The Future' Memorabilia Items Every Superfan Needs In Their Lives Right Now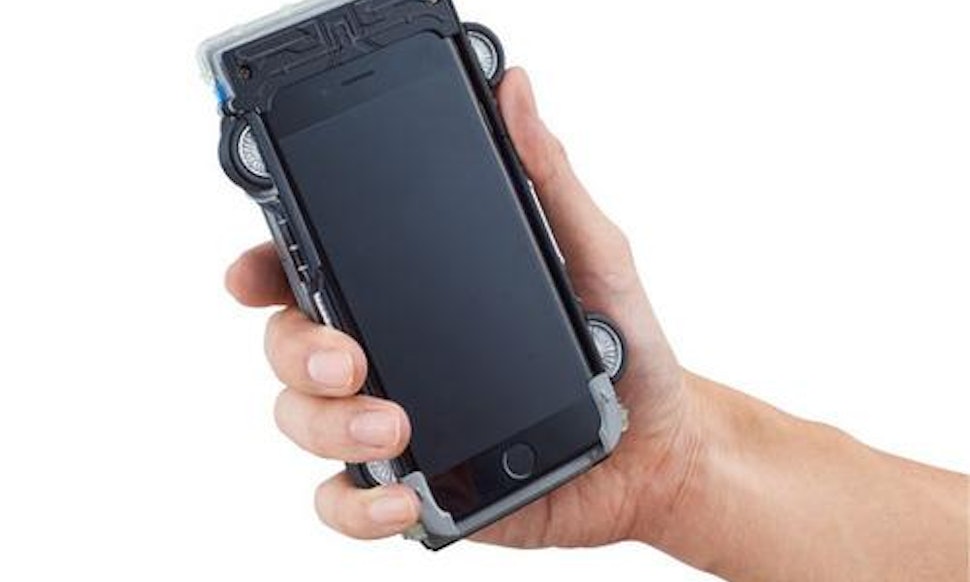 The nice thing about being a devoted Back to the Future fan is that you can really make your fandom into a lifestyle. Turns out, there are tons products to suit every need a Back to the Future devotee may have, even beyond the standard t-shirts and posters. For instance: Recently, a new DeLorean iPhone case hit the market for about £32 (which is approximately $49 US dollars), and it literally makes your phone look like a tiny DeLorean. Who wouldn't want that?
So, that in mind, what other Back to the Future products are available? Fans, it's your lucky day.
Image: Bandai
Cufflinks
There is no better way to dress up formal attire than with Back to the Future hoverboard cufflinks. These are both fun and professional.
Image: ohmygeekness /Etsy
Flux Capacitor Car Charger
This Flux Capacitor USB charger would pair perfectly with that new DeLorean iPhone case.
Image: ThinkGeek
Flux Capacitor Replica
There is no functional use to this product, but if you are big fan of the movie and want to spend $395, you can have your own Flux Capacitor replica.
Image: ThinkGeek
Poker Set
If you love playing poker and watching Back to the Future, this poker set inspired by the movie is the best of both worlds.
Image: Diamond Select Toys
Converse Sneakers
These Back to the Future printed sneakers but a spin on the classic Converse style.
Image: ArkhamPrints/Etsy
Miniature Pinball Table
You will be the coolest person ever if you have one of these in your living room. Everyone is going to invite themselves over to hang out and beat the latest high score.
Image: PinballArcade/Etsy
Pill Box
Who can resist something like this?
Image: username/Etsy
DeLorean Keychain
This copper keychain is a more subtle item to exude your inner fangirl on a daily basis.
Image: chasingatstarlight/Etsy
Marty McFly Cameo Necklace
If you have a crush on Marty McFly, you can wear your love on your neck with this cameo necklace.
Image: milkandpookie/Etsy
Pillow Cover
You can lay down with the DeLorean every night if you put this case on your favorite pillow.
Image: ThisShopReallyRocks/Etsy
"I'm Your Density" Pendant
This pendant would be such a sweet gift for your significant other— if he/she happens to be a Back to the Future fan.
Image: LuciusArt/Etsy
Outatime Back License Plate Earrings
These earrings are a fun way to rock your Back to the Future devotion.
Image: Outatym/Etsy
Coffee Mugs
With these mugs, you can pretend to have a cup of coffee with Michael J. Fox and Christopher Lloyd every morning.
Image: bycandlelight27/Etsy
Bar Soap
Yes, you can be a fan of the movie while you bathe yourself. There is actually bar soap with Back to the Future on it.
Image: BastiansBoutique/Etsy
Hand Painted Porcelain Plate
You would be the ultimate hostess if you set the table with these Back to the Future plates for a dinner party.
Image: Inthepastyears/Etsy