You Can Subscribe To Starbucks Now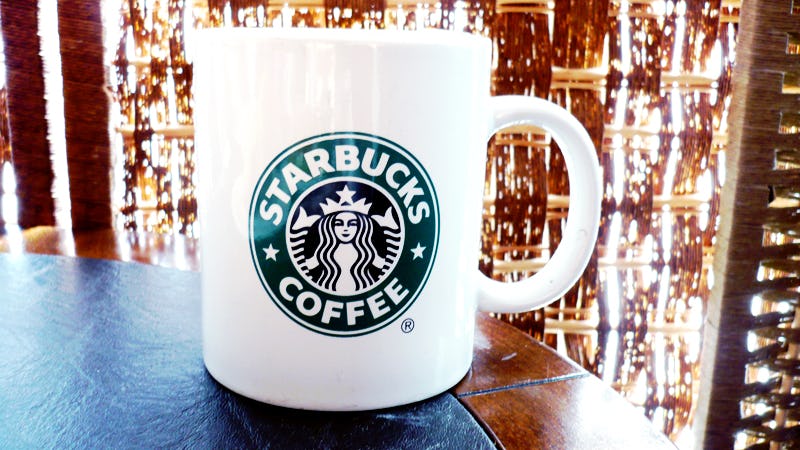 When it rains, it pours, and for Starbucks, it's a storm of coffee-scented goodness right now: In addition to adding two new drinks to the menu, beginning to offer coconut milk nationwide, and going into partnership with Delta, Starbucks is also starting a coffee subscription service. But it won't just be your regular, standard Starbucks coffee — all subscriptions will feature the fancy-schmancy stuff from the Reserve Roastery in Seattle. Chi-chi, no?
Starting... well, now — the service launched on Tuesday — you can get a curated selection of Starbucks Reserve coffee delivered right to your doorstep on a regular basis. Like most subscription services, there are a number of plans at slightly different price points to choose from: You can order either a three-month, six-month, or 12-month subscription, saving a few bucks on each bag when you pay upfront for the whole thing; or, you can shell out $24 a month on an ongoing basis with the opportunity to cancel at any time. You get to pick how often your beans get delivered, and you can add teas and other items from the company's online store to your subscription, as well (for an added fee, of course). So, in case you've been dreaming of attending a tasting at the Reserve Roastery since it opened, but don't live anywhere near Seattle... well, now you can make that dream come true.
What are the advantages of a coffee subscription? Well, besides the fact that it ensures your favorite coffee will arrive right at your door at a scheduled time every month — even if you live super far away from your artisan roaster of choice — there's one little detail that can make all the difference: Most subscriptions deliver your coffee within a few days of when the beans were actually roasted. In the Bux's case, it'll be within three to five days (or so says the Wall Street Journal). Although most of us are usually pretty bad about using up our beans in time, coffee does, in fact, go stale; furthermore, the date that separates fresh coffee from stale coffee comes a lot sooner than you probably think. According to Eater Atlanta, coffee is best consumed within a few weeks of roasting.
Although Starbucks' new offering is pretty exciting, it's far from the only brand to have launched a subscription service. Here are six notable ones to start, but don't limit yourself — it's a big, wide, coffee-infused world out there.
Confession: I've never actually had the pleasure of enjoying Stumptown coffee. I really have no excuse now, though, because they offer two different types of subscription services: One that delivers you your one particular roast on a regular basis (you pick the frequency), and one that surprises you with a different roast once a month. Awesome? Awesome.
Like Stumptown's service, Blue Bottle's allows you to choose the frequency with which you receive your beloved bags of beans; you can also choose how big each delivery is (six, 12, 24, or 36 ounces) and whether you want espresso or a blend. Yum
Peet's is admittedly not my favorite, but their subscription service has something a lot of other companies' offerings don't: It's not limited to just coffee. You can also subscribe to their teas, as well as to filters and other supplies. Neat-o, right?
Want to give back while you enjoy your favorite morning beverage? Gud Coffee has you covered with their Coffee Club. You'll get a five percent discount every month — and, even better, a full 10 percent of the company's profits go to one of their favorite charities. This month, it's charity: water, which works to provide fresh water to communities around the world.
But of course. Cafe Grumpy's subscription service is totally customizable; you pick the type of coffee or espresso, how many bags of it you want, and how frequently you want it delivered, and you're good to go. Your first delivery will also include a signature Grumpy Cafe mug, because that's how they roll.
If you want an expert opinion, head to MistoBox. After answering a few questions about your coffee preferences, they'll match you with some roasts and blends you're "guaranteed" to love. They partner with something in the neighborhood of 30 different roasters, so each box will be a brand new experience.
Images: y/Flickr; Stumptown Coffee, Blue Bottle Coffee, Peet's Coffee and Tea, Gud Coffee, Cafe Grumpy, MistoBox/Facebook