Proof That Dancers Come In All Shapes And Sizes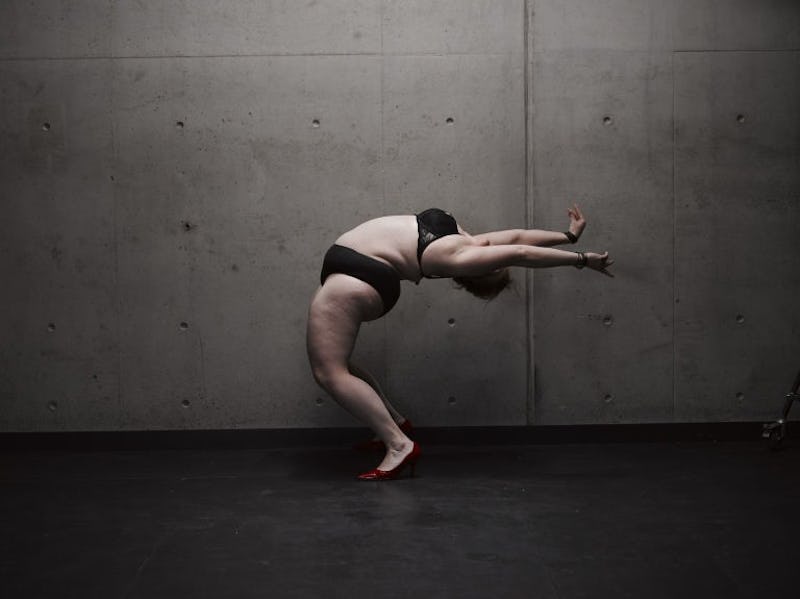 Modern dance has taken on a new form in a body-positive production called "Nothing To Lose" from choreographer Kate Champion and fat activist Kelli Jean Drinkwater. The project, which runs March 12-21 at the Malthouse Theatre in Australia, "delves into real-life experiences and stories to challenge aesthetic norms and reclaim a performative space for people with large bodies."
Dance, particularly ballet, has a sordid past with weight and body issues. A Beautiful Tragedy by director David Kinsella explores the body dysmorphia that saturates the competitive ballet scene in Russia, and his is just one of a growing number of its kind. Champion and Drinkwater's production fearlessly investigates "the relentless fascination with the fat body while abandoning stereotypes and reshaping expectations," says the production's website.
"I am interested in challenging the notion that our professional stages are prohibitive spaces for larger, fat dancers," Champion told Cosmopolitan, adding that "[t]alented, captivating movers can come in all shapes and sizes."
Stills of the production were captured photographer Toby Burrows. The photographs are a stirring reflection on how we understand both dance and body perception. A few of the pictures can be seen below, but head over to Force Majeure to check out more of Burrows' work on the project.
Images: Courtesy of Toby Burrows