Rhea Carter's "Storm" Look Reimagines Granny Chic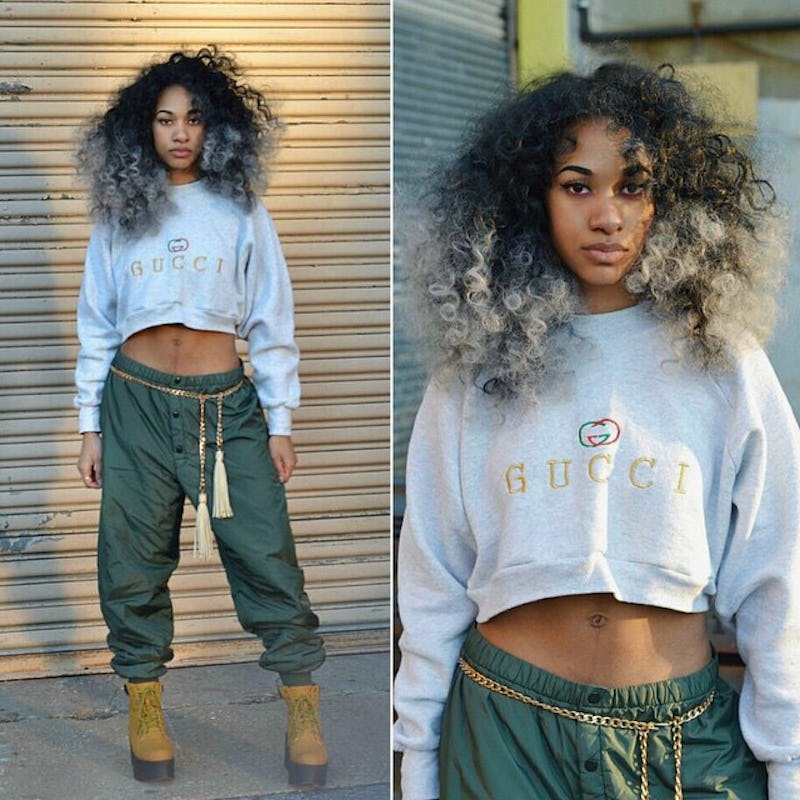 Let's talk about Rhea Carter, fashion blogger and apple of Vogue's eye. The Chicago native recently located to New York and is making the rounds at fashion week with an ombré hairstyle that her Tumblr following has christened "storm from xmen" [sic] and that's turning heads of beauty editors (who will no doubt be reimagining the recent gray trend with Carter's signature fade).
Carter's hair is a staple of her personal brand -- it's been dyed every imaginable color and style -- so it's no wonder the Vogue staff are so enamored (her hair was evidently the topic of an in-office email chain). But who is she? We know she's a recent transplant with a fearless agenda. "I was living in an apt. in Chicago's South Loop area, my lease was about to end. Something told me instead of looking for another place just move to New York," she writes on her Tumblr page. "So I did."Her decision sure seems to be working out for her. After being tracked down and invited back to the Vogue offices to chat beauty, she's got them and us and everyone else falling in love with her look. Head over to her interview to read about how she got the look, and check out of few of our favorite Rhea looks below.
Beauty crush, for real.
Image: AhreDakar/Instagram (8)