This Girl's Celebrity Selfie Game Is On Point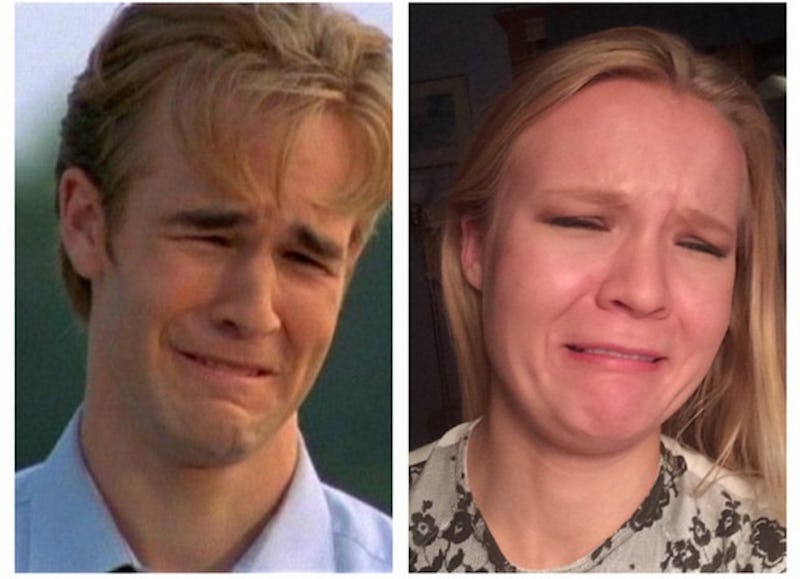 Step aside, Kim Kardashian. For a long time, I acknowledged and respected her as selfie royalty, perhaps even Selfie Queen, but today, anything and everything she has ever posted of her unfairly symmetrical face just got topped by this girl who takes amazing selfies doing celebrity impressions. And when I say "celebrity", I mean like "every celebrity you can ever think or dream of". Honestly, this magical human lady might just be a shapeshifter.
I don't know how many of you stayed awake to watch the occasionally cringeworthy shenanigans of last night's Oscars, but I was there for two important reasons:
1. To stare at all my favorite celebrities, and
2. To laugh at Neil Patrick Harris's jokes.
Well, I did get to stare at most of my faves, and NPH kinda cracked a good one or two jokes, but I think all of our nights would have been improved by this girl taking the stage to replace every single presenter instead—no words necessary, just faces. Not only would she have saved all the presenters a lot of time and effort getting all dressed up and out on the red carpet last night, but the whole presenting thing would have been a lot more amusing (*cough*, Dakota Johnson, *coughs*).
Really, though, this girl goes above and beyond the selfie call of duty. I bow down to the level of commitment it must've taken to recreate some of these faces. None of this could have been comfortable for the many muscles they employed. Make sure you scroll through the entire gallery—every time you think that she has reached the peak of her awesome, she outdoes herself again:
Images: Imgur