Radio Show Surprises Grieving Mom With A Big Gift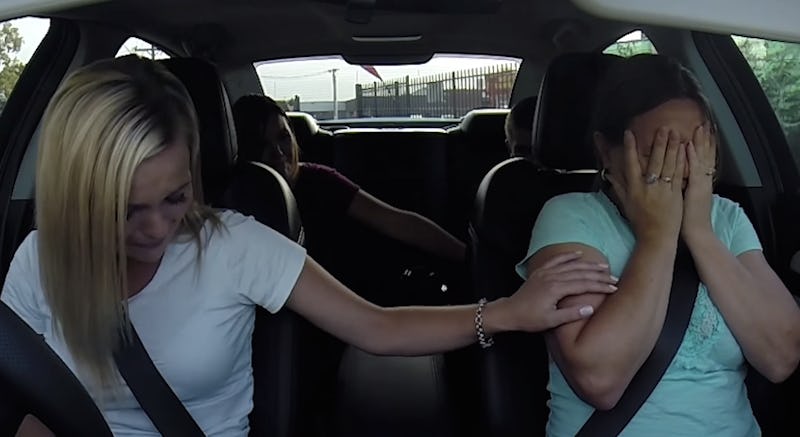 Grab your tissues, friends. You're gonna sob through this one. Kyle Sandilands and Jackie Henderson host the "Kyle and Jack O Show", a popular morning radio show in Sydney, Australia. A recent segment shows them giving back to a grieving family in a big way. Blaine Rozs was an up-and-coming rugby player when he was killed in a tractor accident at work last December. He was only 19 years old. Blaine's sister, Crystal, wrote into the radio show to seek help for her mother, Michelle, who is still grieving for her son and, due to financial concerns, has had to consider returning to work, despite the fact that she isn't ready emotionally to resume her old life.
The video shows Kyle, Jackie O, and Michelle's daughters surprising the grieving mother with some much-needed aid. As Michelle and her daughters drive toward what Michelle believes is a day at the spa, Kyle and Jackie O speak to them through the radio, saying, "You've faced what no parent should ever have to go through and that is the loss of your beautiful 19-year-old son Blaine." Jackie O's voice is choked with tears, and soon everyone in the car is crying, too. The hosts offer to pay Michelle's mortgage for six months, so that she can put off going to work until she feels more able. They also promise five thousand dollars to the family to help them complete renovations to their home that were in progress at the time of Blaine's death.
I tend to be fairly cynical about these sorts of things, and I could write about how this video is manipulating our emotions and trading on sentimentality and blah blah blah—I don't care. I'm too busy crying my brains out. What this family is going through is truly awful, and I think we can all feel glad that they're getting some assistance. Good on you, Kyle and Jackie O.
Image: YouTube