What Happens The First Time Women Watch Porn?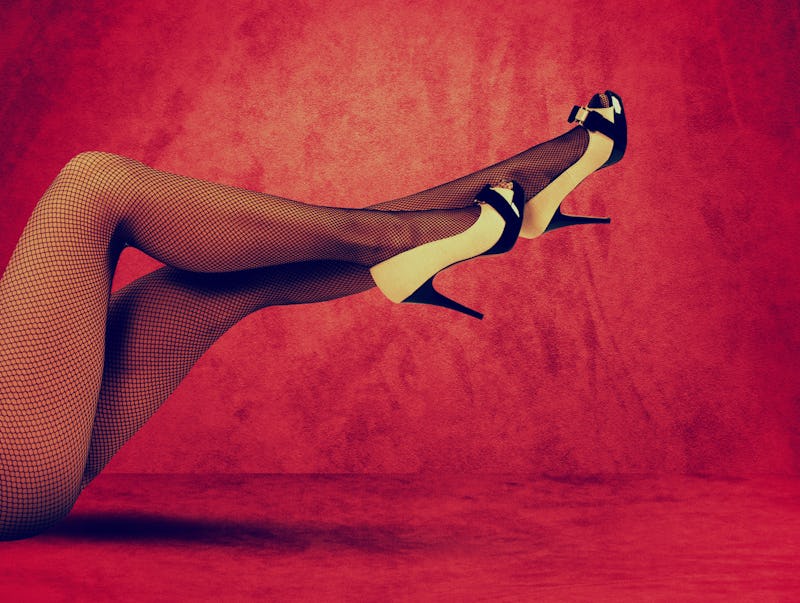 Whether you hate it, love it, think it's problematic, or think it's empowering, most people have pretty strong feelings about porn. We already know that it's far from rare for women to watch porn — but somehow the team over at BuzzFeed managed to find three women who had never seen porn before and showed them some of the pornographic classics like Deep Throat and Debbie Does Dallas. Not only that, but they gauged their reactions and asked them questions about their experience along the way, catching the whole thing on video. Ready for this? Here we go.
Though there are a lot of different types of porn out there, the type these girls were asked to watch was the mainstream type. This type can often be extremely problematic: Inaccurate depictions of male and female bodies and unrealistic sex abound. The performers are also often white, having either heterosexual sex or sex that is otherwise supposed to appeal to the heterosexual eye, and "enhanced" (if you know what I mean).
So, naturally, the first time you watch porn, seeing all those huge boobs and penises and hearing louder orgasms than you can even imagine, your expression might look a little something like this:
Or this:
You might even have to cover your face like this:
Or just flat out call it quits and make a run for it like this:
And there are so, so many more reactions to be had. Check out the full video below.
Images: Fotolia; BuzzFeed Video/YouTube (4)