A Harry Potter Prom Dress For Your Inner Wizard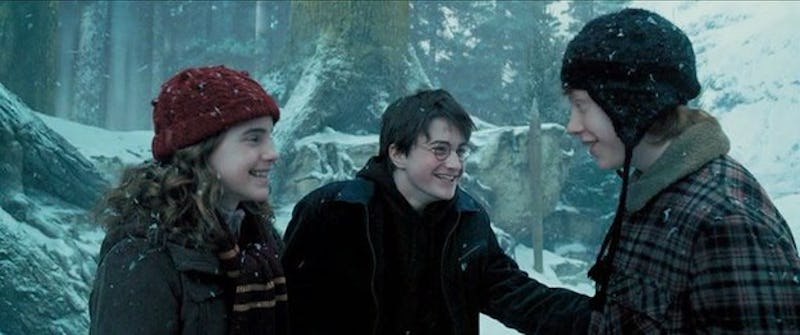 I must admit that I was pretty late to join the worldwide Harry Potter obsession that everyone seemed to partake in. It was only about a year ago when I watched a marathon of all seven movies (yes I watched 20 hours of HP in one weekend — judge me) that I finally got the Hogwarts bug. My obsession grew from there as I made it to Disney's Harry Potter World and drank all the butter beer I could get my hands on. As a now full-fledged HP fan, I naturally freaked out when I discovered that Etsy designer RoobyLane created a Harry Potter inspired prom dress.
The magical creation bears the complete first chapter of The Sorcerer's Stone which is printed right onto the fabric — you can't get more die hard fanatic than that! So if you suddenly experience Potter withdrawals you can just, you know, glance down at your skirt and get a quick dose. Aside from carrying the actual words from the book, the dress is also really well-structured and wearable. The design features an A-line drop waist, with a sleeveless crew-neck top — totally something Hermione would rock. Sadly, the dress has already sold out (shocker), but luckily there are lots more Harry & co. goodies available on the site — time to get your wizard on!
This look might be a tad bit casual for prom night, but any true bibliophile would probably love the chance to do some reading while everybody else in their graduating class is busy getting low.
Image: Warner Bros. Pictures