Is 'The Gunman' Based On A True Story?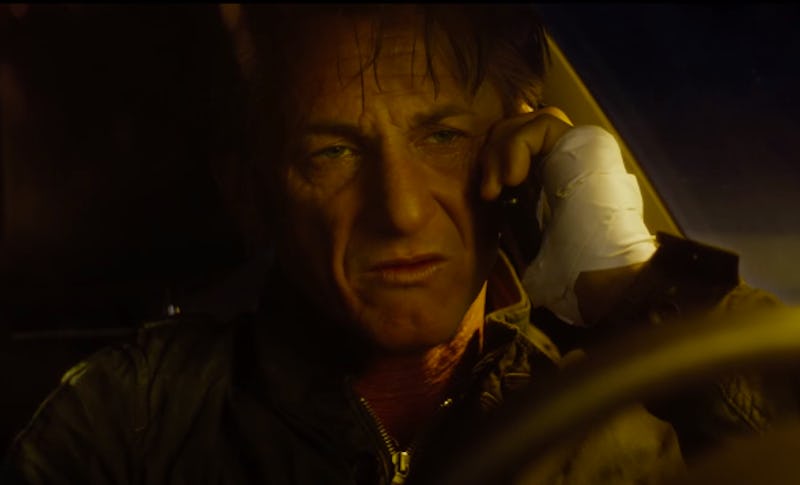 Perhaps Sean Penn's next career move is to slowly transform himself into Liam Neeson. At the end of this magic trick he and Neeson will co-star in Taken 8: Back to the Streets, in which all of humanity is kidnapped and it's up to these two dudes to get them back. The first step to this fated film, though? The Gunman , starring Sean Penn and directed by Taken director Pierre Morel. Hearing about the film, I have to ask: is The Gunman based on a true story?
The Gunman, which hits theaters March 20, 2015, follows Penn as Jim Terrier, a "former Special Forces soldier and military contractor suffering from PTSD [who] tries to reconnect with his long time love, but first must go on the run from London to Barcelona and across Europe in order to clear his name." To answer the question of whether the film is based on a true story, it is based on another story, but it's a story of fiction. The gunman is based on a novel called The Prone Gunman (Get it? Like the phrase "the lone gunman"), written by French crime novelist Jean-Patrick Manchette.
The film also stars Idris Elba, with Javier Bardem as the film's villain, as well as actress Jasmine Trinca.
You can watch the trailer for this film below and dream of the day when Neeson and Penn have to have an older-man muscle-off to save humanity. As long as they keep the latter far, far away from Oscars presentations, I'm good.
Image: Open Road Films