Witness the 'Avatar' Theme Park's Beauty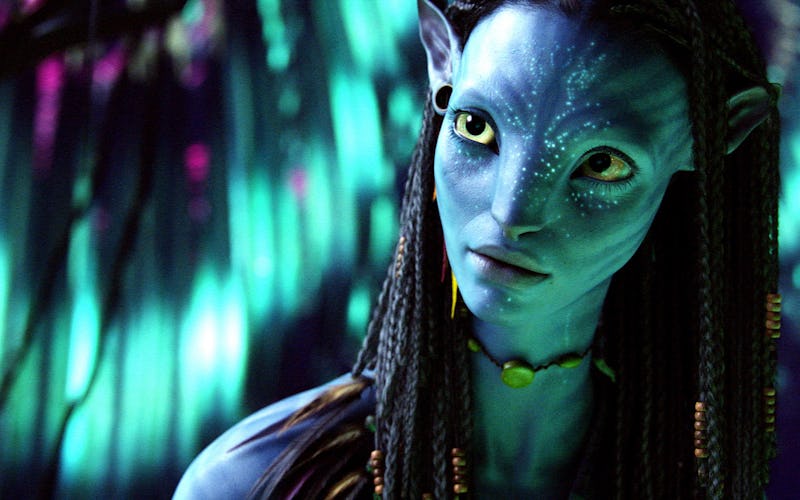 Because the gazillions of dollars they made on the movie the first time around was definitely not enough (duh), Disney is still moving forward with its plans for an Avatar theme park. It's kind of gorgeous, even if we still groan when people mention Avatar to us.
Unveiled today on the Disney Parks blog, the Avatar theme park is promising to be an experience. As Parks chairman Tom Staggs wrote in his introduction of the concept art, "[the] team has taken huge steps forward in "imagineering" Pandora as a real place for our guests to see, hear and touch."
As these concept renderings show in epic scale, in the world of AVATAR guests will encounter awe-inspiring floating mountains and wander through a nighttime jungle of bioluminescent plants that are alive with light and sound. Guests will also discover what it feels like to soar into the sky riding a Banshee.As part of the largest expansion in the history of the park, we'll be adding all-new entertainment experiences, including a new nighttime spectacular where live music, floating lanterns, water screens and swirling animal imagery all combine to bring a show to Discovery River that will delight our guests and truly cap off their day at Disney's Animal Kingdom.
Alright, we admit it, this stuff is kind of gorgeous. Of course it is; Avatar, for all its flaws, was visually stunning. It all sounds kind of amazing, we admit it.
We just wonder if the weird tendril sex scene will play any part.
(Probably not)
Images: Disney