Azealia Banks Fans Can Star In Her New Video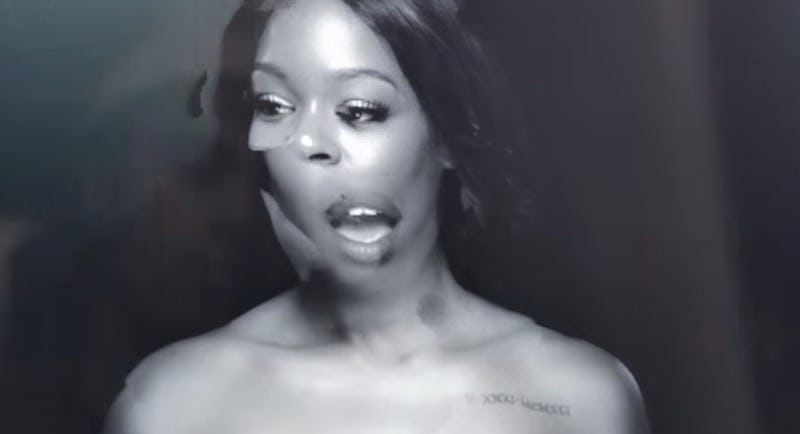 If one of your lifelong dreams has been to star in an Azealia Banks music video, then boy do I have good news for you! The first piece of good news is that congratulations, you are a prophet and can see the future, because Banks has only become famous recently — so if you liked her for your entire life, great job being ahead of the curve. But the second piece of good news is possibly even more exciting, because it's exactly that lifelong dream that we talked about earlier: you could actually be in an Azealia Banks new music video. Well... actually not quite all of you, just your face. The rest of your body would have to stay behind.
Let me explain.
For her upcoming video for her song "Wallace," Banks is including her fans by allowing them to upload an image of their own face and overlay it on Banks' so the two merge. The interactive video is part of a collaboration with Google, and to take advantage of it, all you need to do is have a working webcam and open this link in Google Chrome. You'll have to click "allow" to give the video access to your camera, and once you do, about halfway through the song, you'll see your own face on top of Banks' blurred out one.
It's 15 minutes of fame that only you as the viewer has access to, but it's still pretty fun. It lets great way for Banks to connect with her fan base in a unique and interesting way — props to her!