Watch: Jodi Picoult & Her Daughter On Writing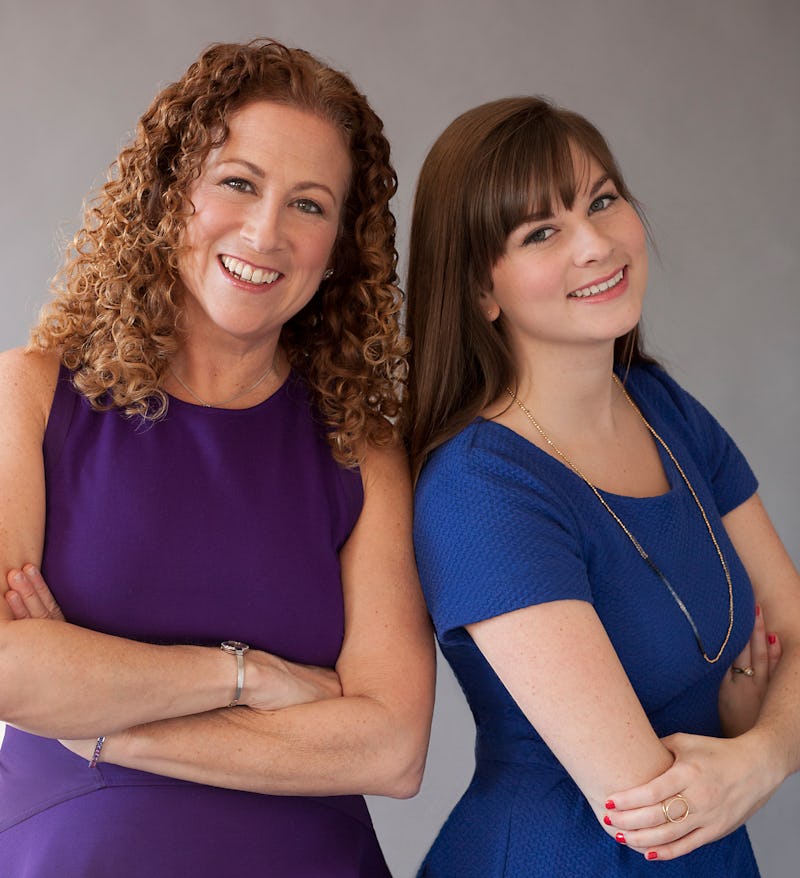 When Between the Lines, Jodi Picoult and daughter Samantha Van Leer's YA debut, came out in 2012, readers were hooked; what wasn't to love about the exciting, imaginative story of Delilah, a high school student, and the fairy tale prince she fell in love with, Oliver? So it's no surprise that anticipation for a sequel was high, with fans dying to know what happened next for their beloved characters. Three years later, Off the Page is finally here — and, according to the authors it's just as thrilling, sweet, and crazy-fun to read as the original.
"There's a twist on every frickin' page," says Van Leer, in an exclusive video featuring the mother-daughter duo discussing their new book. "It's very entertaining."
Adds Picoult, "Off the Page blossoms when they [the characters] hit the real world."
In the video, the co-authors give some hints for readers of what to expect from the sequel, from new characters to deeper themes; now that Delilah has gotten Oliver out of the book and into the world, the characters have to deal with the not-so-easy reality of happily ever after. Says Picoult, "what happens when you get your wish?"
The clip also has the duo showing off their adorable chemistry, even while they reminisce on their fights and frustrations during the writing process (pitching each other out of windows was a real possibility). As Picoult explains in the video, though, the butting of heads actually helped the book's creation, allowing each woman to produce her "absolute best work."
It's a cute, funny video, demonstrating the authors' sweet bond and ensuring that fans will be more excited than they already were for the book's release on May 19. You can watch the exclusive clip below: