Val & Rumer Achieved A 'DWTS' Season First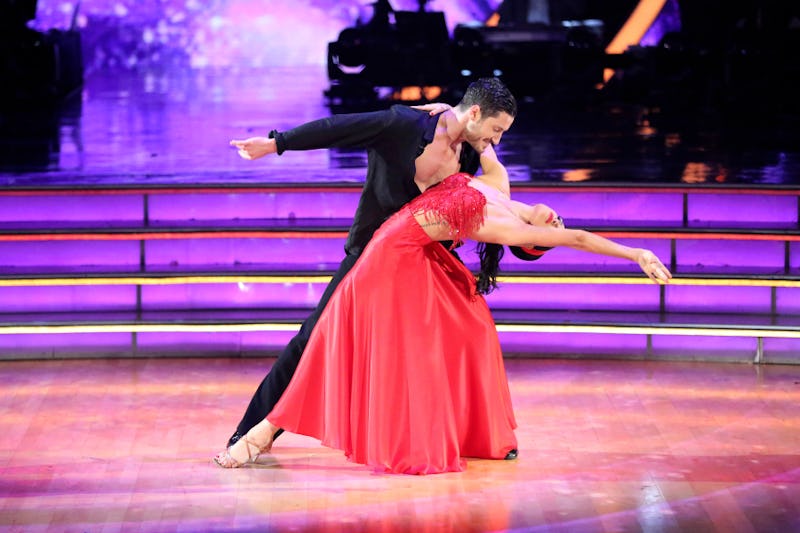 Although they've been consistently on the top all season, Val Chmerkovskiy and Rumer Willis had a tough week on Dancing With the Stars last week — it even reduced Chmerkovskiy to tears. Fortunately, though, they bounced back and Rumer Willis and Val Chmerkovskiy scored the season's first perfect score of Dancing With the Stars. After the judges accused the pair of not seeming like themselves, Chmerkovskiy broke down back stage. The typically stoic dancer was hit hard by the poor reviews of his dance coupled with his accidental injury of Willis earlier in the week. "I feel I dragged the fun out of it for you, and I do that every season," he said, his eyes tearing up.
But Willis insisted that he didn't and they both vowed to put the week behind them and just have fun with their new dance. It was a classic rumba, and the pair absolutely slayed. "This was the Rumer and Val that we met at the beginning," Julianne Hough raved after they competed. "That was gold."
All four judges were wowed by the performance and handed the couple the season's first perfect 40. And if that wasn't enough, their trio also scored a perfect 40/40. It was just an all-around perfect night for the pair.
But even more important than the score, is that the joy of dance was returned for both of them. "A lot of times I keep a lot of things I keep bottled up," Chmerkovskiy admitted of his tearful confession earlier. "I'm just very proud of her." And they both should be very proud of their hard work. They achieved what no one else had this season, and what's more is they did it despite an emotional, tough week. It seems team ValenRue is back — and better than ever.
Image: Adam Taylor/ABC