Bearded Princesses & Other News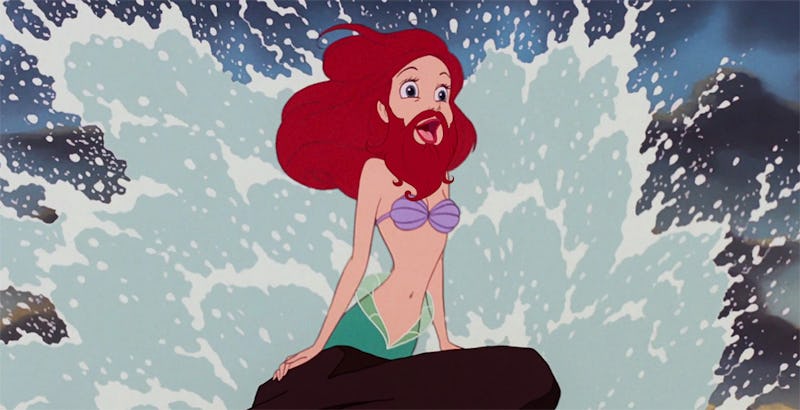 As of Thursday evening, one of the biggest typhoons in recent history is all set to slam into the Philippines in a matter of hours. Typhoon Haiyan is 2000 kilometers wide, and its wind speed is approaching 400 km/h. It's already been named a "super typhoon," which is the official term for a typhoon that eclipses normal typhoon standards. You can see Typhoon Haiyan from space, and it makes for a terrifying, not to mention awe-inspiring, sight — photos from NASA can be seen here.
On the first day of its initial public offering, Twitter has blown through analysts' predictions and seen its valuation rise to $45 — a 70 percent rise from what Twitter had initially set their value to be.
It looks like Emojis are emerging as an art form: there now exists something called the Emoji Art & Design Show on Friday in New York City, which partners with Mashable and invites users to submit their own variations on "Emoji art." Well, o-kay.
The first 3-D printed gun is here, and it works perfectly. Which is crazy and very frightening.
Eminem broke records Thursday, becoming the first artist to have four songs in the Billboard Top 20 since the Beatles back in 1964.
This woman broke into a flash-mob dance just before going into surgery, which is pretty amazing.
Some moms got caught out for starting an "Ugly Baby Thread" — baby-shaming?! — on a Facebook page.
If you haven't seen Disney Princesses With Beards, you should. Right here.