"Chandelier" Sung A Cappella Will Rock Your World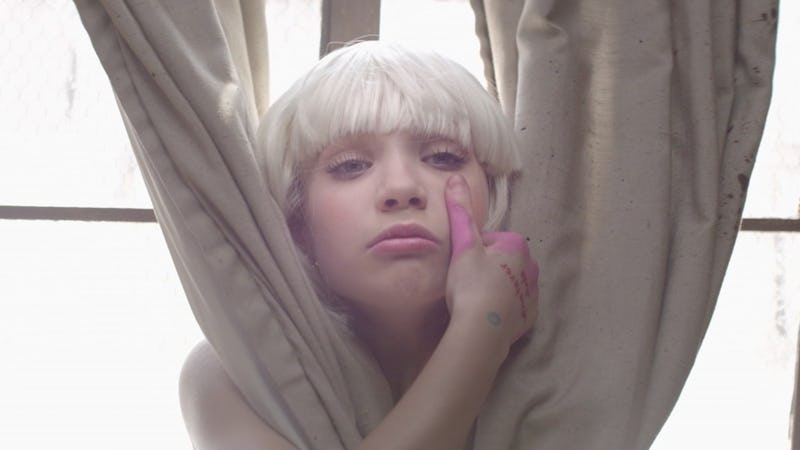 The world has Pitch Perfect FEVER right now. Every outdoor movie theater (that I've come across) is playing the first movie, while theaters are sold out of Pitch Perfect 2 tickets. Pitch Perfect proposals are a thing (I have bad blood with pretty much all viral proposals, but at least this one sounds nice.) And we also have Pitch Perfect trivia circulating, as well as murmurs about the meaning behind the post-credits scene. So, in keeping with the aca-fever theme, we dug up this obscenely good a cappella version of "Chandelier", by Sia.
The aca-geniuses, Twisted Measure, are Elon University's oldest co-ed a cappella group. They record in Raleigh Durham, NC and recently put out their 15th anniversary album. Their red and black costuming is everything I want in an a cappella wardrobe. And their Sia cover has almost at 1.5 million views in the three weeks its been posted on YouTube. (Maybe if they hit 2 million, Sia will stop by and show them her face?)
So, if you've never quite accepted the fact that you have shrill pipes, and people cringe when you sing "Happy Birthday," soak in their voices. It won't make you feel any better about your voice, but you'll still appreciate them.
Here's Twisted Measure's cover of "Chandelier":
The soloist, Abby Franklin, is bringing their rendition up so many notches. (Or octaves? Not familiar with the appropriate aca-jargon.)
If you're still in an a cappella mood, they do a few other great covers.
"Work Song" By Hozier
Take me to church and any other religious institution, if they'll be singing in the choir.
"Awake My Soul" By Mumford And Sons
"Uptown Funk" By Bruno Mars
For more Pitch Perfect IRL, visit Twisted Measure's YouTube channel.
Image: VEVO