Dior's Headset Gives You A Sneak Peek Backstage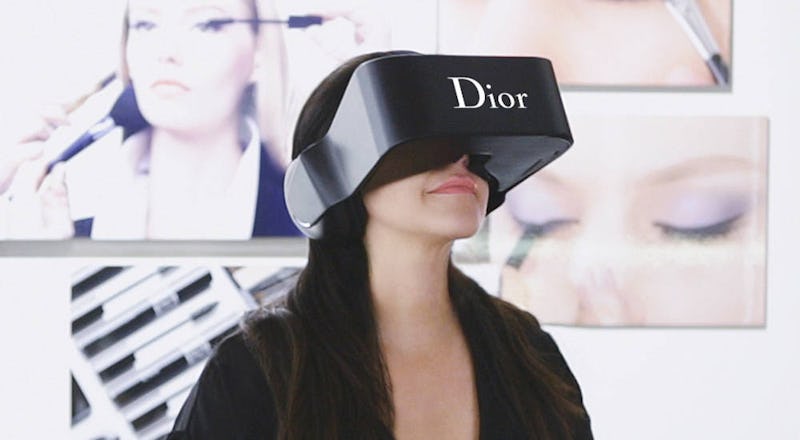 Ever wonder what it's actually like being backstage at a fashion show? You're in luck. Dior has created Dior Eyes, a virtual reality headset that will give viewers a sneak peek into the crazy world of ready-to-wear — showing models during the final stages of prep and how Peter Philipps, the creative and image director of Dior makeup, gets the models ready to walk the runway. Dior created this state-of-the-art headset with DigitasLBi Labs France using a 3D printer and they did not compromise on quality. The headset uses high-definition image projection and holophonic audio to give the viewer a 360-degree sensation, almost like you're actually at the ready-to-wear show.
We all know that Dior has more than a few famous fans — I mean, have you seen Rihanna's outfits lately? Or maybe any red carpet Jennifer Lawrence has ever done? Yeah, exactly. Maybe they'll be the celebrities to try Dior Eyes out first?
Dior Eyes will be in select Dior boutiques this month and shoppers will be able to try out the headsets and view the behind-the-scenes experience from one of Paris' most talked about shows. Dior hasn't yet shared what stores will be getting the headset and who will be able to try it, although we imagine that, at first, the experience will be reserved for the big spenders. Not going to lie, though, the headset looks pretty ridiculous and I'm not exactly sure why this is any different than watching a backstage video on a screen, but hey, that's luxury, right?