The Only Tees You'll Need To Celebrate Gay Pride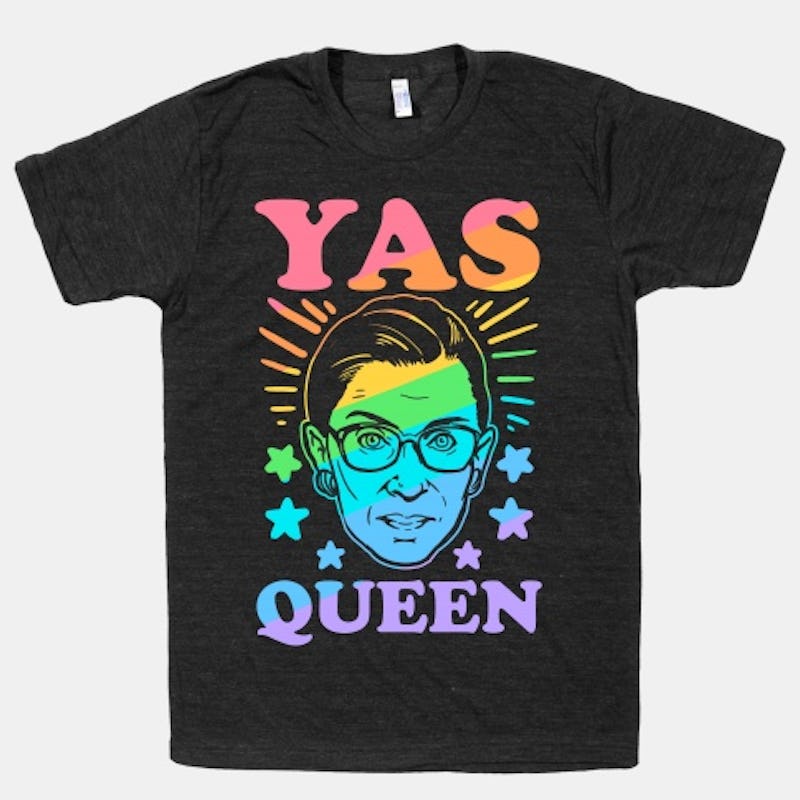 The Supreme Court has finally made the ruling we've all been waiting for and officially made gay marriage legal across all 50 states, and with the Pride parade coming this weekend, their timing could not be more perfect. If you're panicking right now because your outfit needs to be about 500% more on fleek than you previously planned for, fear not. Look Human has the perfect gay pride and SCOTUS support swag that will keep you looking totally fabulous.
If Look Human sounds familiar, that's because they're the geniuses behind all of those amazingly hilarious Ruth Bader Ginsburg t-shirts, in other words, they essentially created the Notorious RBG concept. The site proves the company is the master of tongue-in-cheek, politically inspired tops that are topical without ever being up-tight or preachy.
Their latest offerings merge their iconic Notorious RBG tees with some rainbow-hued graphics to celebrate SCOTUS in style. Whether you just want to let passerby know that, much like Ginsburg, you are a fighter for justice, or you want to make the message more explicit by suggesting that the world should legalize love and forget about sexual labels, Look Human has the perfect top for you. I've gathered together a selection of thirteen tees below that will have every person you pass screaming, yas, queen!
Images: Look Human (13)