Ikea's Russian Mag Yanks Lesbian Feature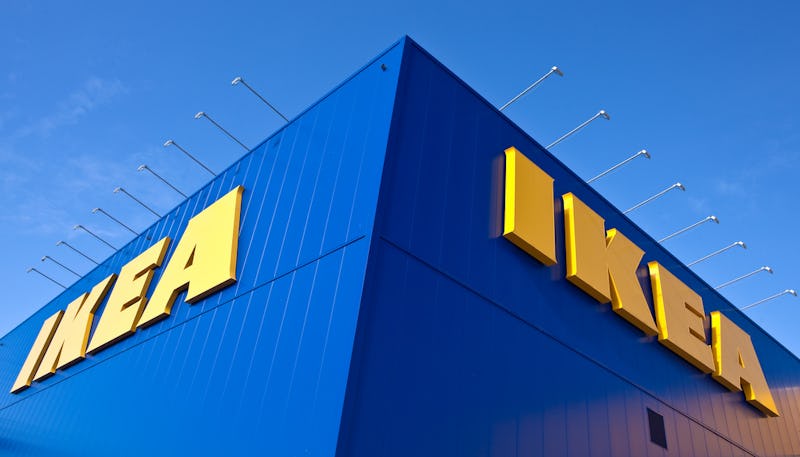 This December, 25 countries will get to read a feature on lesbian couple Kirsty and Clara's family in Ikea Family Live Magazine. Russia is not one of those countries. The feature tells the story of My Two Mums bloggers Kirsty, Clara, and their baby, and how their family became closer as they redecorated their small living space. Ikea chose not to include the family in the Russian edition of its magazine to avoid breaking the country's "homosexual propaganda ban."
"We have based the decision on discussions with our own Russian legal team and also taken advice from external Russian legal expertise," Ikea spokeswoman Ylva Magnusson told BuzzFeed.
Ikea insists that the omission of Kirsty and Clara in its Russian magazine is at its core a legal decision. "We have two guiding principles in the communication we distribute from Ikea," explained Magnusson to Swedish newspaper Aftonbladet. "The first is home interior design. The second is following the law."
Russia passed the law Ikea is referring to in June. The law prohibits the "promotion of non-traditional sexual relationships to minors," and is commonly referred to as the "homosexual propaganda ban."
Ikea is usually at the forefront of things when it comes to promoting gay rights. In 1994, the furniture giant made history with the first major TV ad portraying a gay couple:
The 1994 ad was only pulled following a bomb threat against a store in Hicksville, New York.
Now, Ikea is facing a boycott for the decision to comply with the homophobic Russian law. Gay activists in Sweden are accusing the company of cowardice. Ulrika Westerlund, chair of the Swedish Federation for lesbian, Gay, Bisexual and Transgender Rights said:
I find it disappointing that Ikea has simply laid down flat. No one is really sure what "propaganda" is and if Ikea had left the article in, that could have served as a test case.
Ikea doesn't want to lose Russian business, especially since the country is its fifth best-selling country, representing six per cent of overall sales. But pulling the feature might turn out to mean even worse news for the furniture giant's business.
Image: Håkan Dahlström/Flickr, Ikea Family