How To Vote For The BAFTAs Must-See TV Moment Of 2020
Nigella's mee-cro-wah-vay moment is in the running, as is Bridgerton's Lady Whistledown reveal.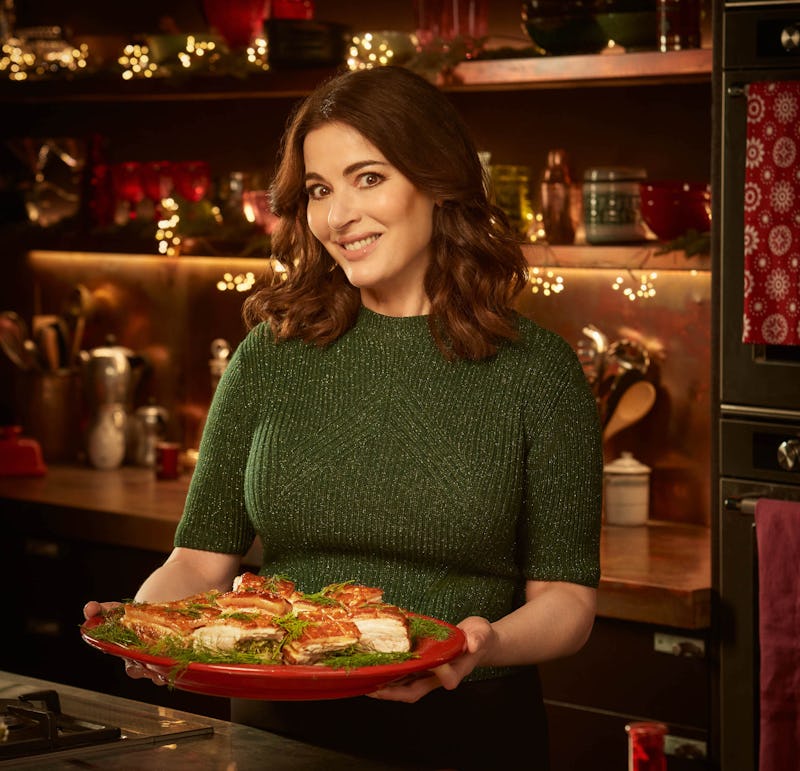 BBC/Jay Brooks
This year's BAFTAs are drawing ever closer, and once again some of the greatest TV shows and actors of the past year will be honoured in the ceremonies most prestigious categories. Usually, the winner of each award is chosen by a distinguished panel of industry voters. However, there's one special category that's decided by the Great British public. So, if you'd like to have your say, here's how to vote for the BAFTAs Must-See TV Moment of 2020.
To cast your vote, simply visit the official Virgin Media Must-See TV Moment of 2020 voting page and select "Vote for this moment" under your favourite 2020 nominee. From there, you'll be asked to fill out a few details, including your email address and mobile number — and if you're a Virgin Media customer, you'll automatically be entered into a prize draw. Voting opens at 8 a.m. on Tuesday, April 27, and closes at 5 p.m. on Monday, May 24.
Alternatively, Virgin Media customers can also vote through their television, via their TiVo, V6 or Virgin TV 360 box.
As Radio Times reports, the nominees for BAFTAs Virgin Media Must-See TV Moment of 2020 include Penelope being revealed as Lady Whistledown in Bridgerton, Diversity's Britain's Got Talent performance, the murder of Chantelle on Eastenders, Gogglebox reactions to Boris Johnson's press conference, Nigella Lawson's controversial pronunciation of "microwave" (mee-cro-wah-vay), and Luke Skywalker's appearance in The Mandalorian.
The Gavin & Stacey proposal cliffhanger (which aired during the sitcom's one-off Christmas special back in 2019) was named as last year's standout TV moment. The result of this year's vote will be revealed during the 2021 Virgin Media BAFTAs ceremony which is scheduled to air on BBC One on Sunday, June 6.