The 5 Most Mind-Blowing Revelations Learned On Armchair Expert With Dax Shepard
Jaw-dropping insights from some of the biggest celebrities around.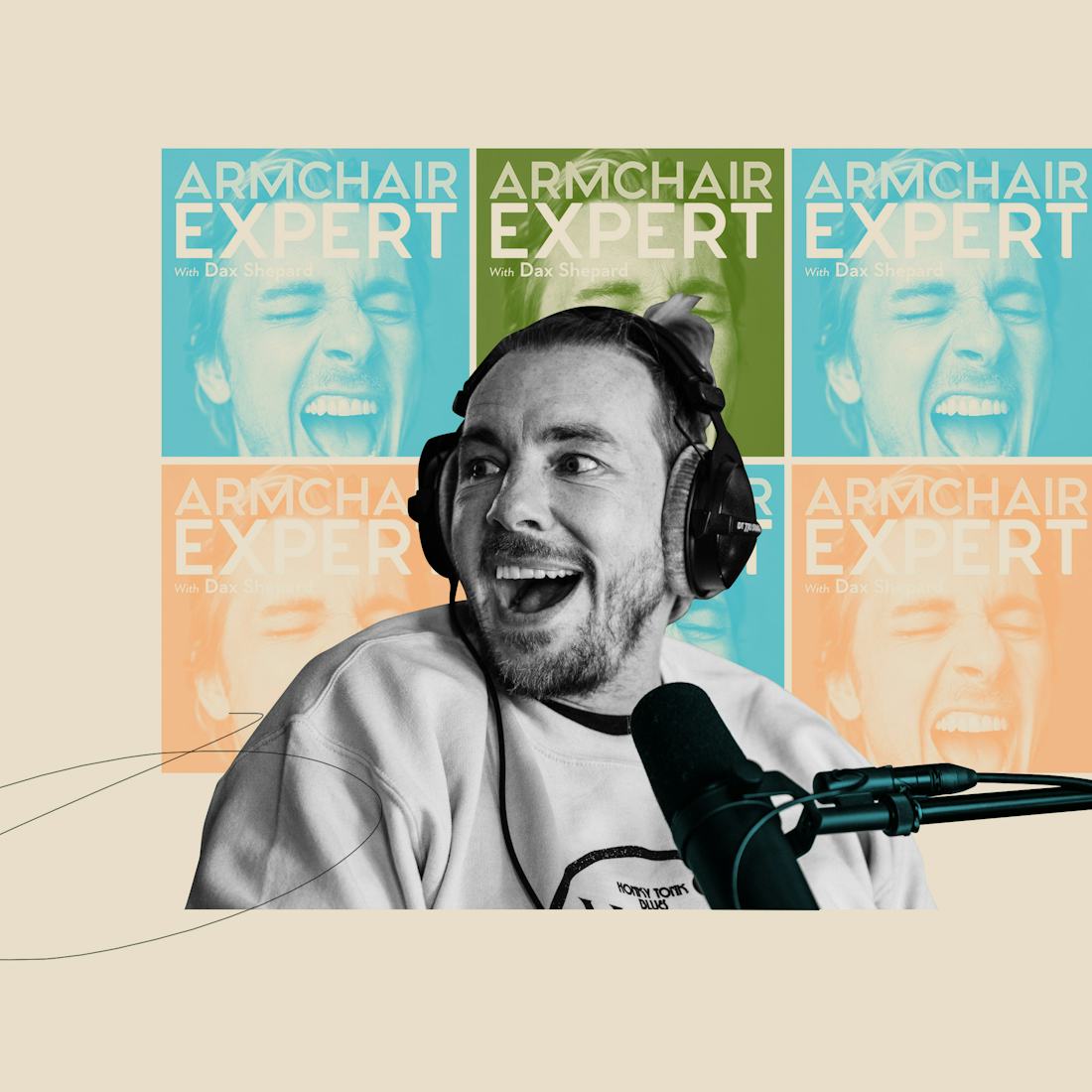 Sometimes it may seem like everyone in the world has a podcast. Your cousin, your neighbor, your mail carrier, your neighbor's cousin's mail carrier… While that might be a slight exaggeration, the point is there are a lot of podcasts. So, what makes Armchair Expert With Dax Shepard stand out from amongst the crowd? Is it the high profile guests? Yes. Is it the charismatic and engaging hosts? Well, also yes. Really though, it's a colorful combination of both of these attributes that brings us these 5 mind-blowing revelations from Armchair Expert With Dax Shepard. Catch up on new episodes as well as all you've missed by listening into Armchair Expert today, currently available exclusively through Spotify.
1. Shepard And Padman Share Unique Educational Backgrounds That Back Up Their Roles!
Not only does Dax Shepard have an incredible knack for the art of the interview, he also knows a lot about people thanks in part to studying anthropology at U.C.L.A. Though it may seem surprising that Dax made the leap from anthropology to acting, they tend to benefit one another as both disciplines require an innate understanding of the human condition in all of its messiness. Similarly, Padman's background in improvisation, acting, and public relations make her particularly well-suited for her role on Armchair Expert, between booking guests and riffing off of Dax. It's these types of hyper-specific specializations that make Shepard and Padman two of the best interviewers in the biz.
2. Barack Obama Played Basketball With LeBron James!
The Barack Obama episode of Armchair Expert With Dax Shepard is what could be referred to as the piece de resistance of the whole series. There's a short list of people that are the Holy Grail to hosts of talk shows and podcasts. If anyone tops that list, it could very well be the 44th President of the United States, Barack Obama. This entire interview is podcast gold, but the story of Barry playing hoops with LeBron is particularly exciting.
3. You Don't Want To Get On Quentin Tarantino's Bad Side!
"If I have a problem with you, you're fired," Quentin Tarantino says on Armchair Expert. However, he does go on to say that he loves his crew and considers them a family. He just simply expects the people he's working with to know what they're doing. The rest of the episode is filled with countless more quotable comments from the cinematic legend, and you'll only find this episode on Spotify. Dax had been a fan of QT's work for years and because of that, his interview questions are excellent and the conversation is immensely entertaining.
4. Vincent D'Onofrio Is A Poet!
Vincent D'Onofrio is one of the greatest actors of our generation. His performances – from tortured army recruit to alien cockroach – fully establish him as a bastion of versatility and greatness. As a D'Onofrio fan myself, I was more than excited to find out that the actor has been on Armchair Expert 3 times already. On his most recent appearance on Episode 331, D'Onofrio reads a poem from his recent book of poetry, Mutha: Stuff And Things. I had no idea that D'Onofrio dabbled in the poetic arts. Listen to this episode on Spotify to hear everyone's favorite eccentric TV detective recite his own abstract verses.
5. Ashton Kutcher and Mila Kunis Are Cryptocurrency Aficionados!
On the most recent episode of Armchair Expert With Dax Shepard, the teams meets with celebrity power couple and entrepreneurs Ashton Kutcher and Mila Kunis. While Kutcher may have a history of being embedded in the tech space – with his early adoption of social media and early investments in certain ubiquitous apps and online marketplaces – it is perhaps Kunis's recent moves that are most surprising: creating an NFT animation show called Stoner Cats. While the couple is known internationally for being adorable and nostalgia-inducing for the millennial set, the couple is also smart with their money and fiercely determined to make the world a little bit of a better place along the way.
Catch new episodes of Armchair Expert for free every Monday and Thursday, available exclusively on Spotify.