Carley Stenson & Danny Mac Found Love In The Sweetest Way
The former Hollyoaks co-stars are now enjoying family life to the fullest.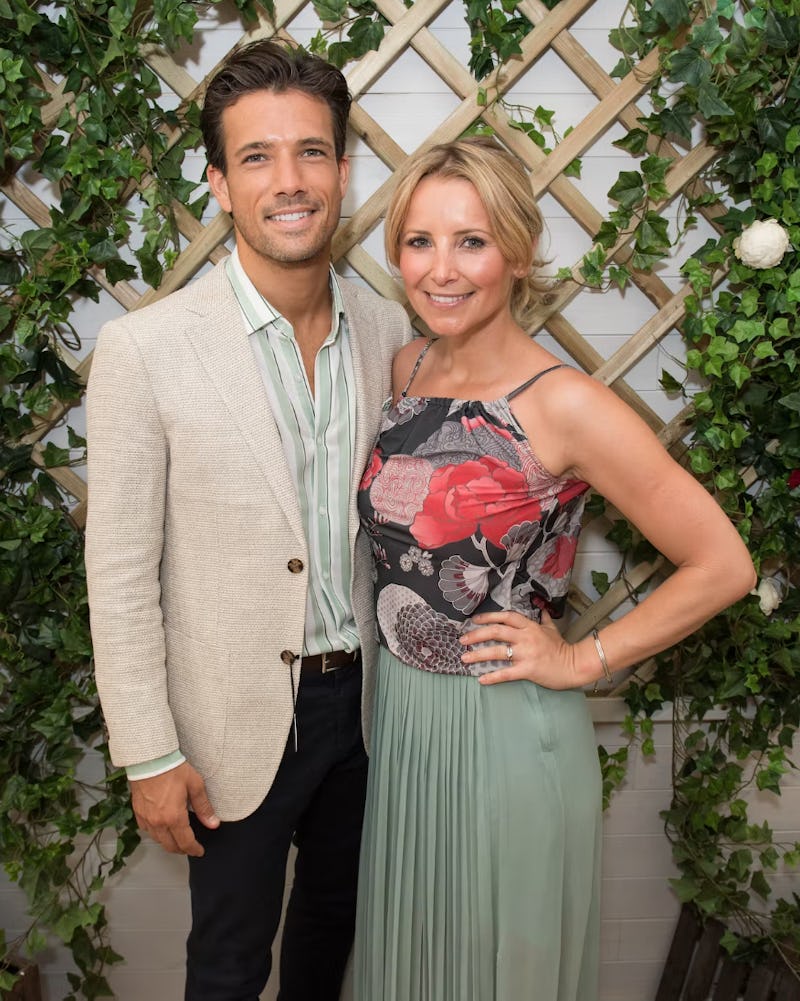 Jeff Spicer/Getty Images Entertainment/Getty Images
Fans of British television from the noughties will likely remember Carley Stenson as Steph Cunningham from Channel 4's Hollyoaks. Besides television, Stenson is known for her performances on the West End, especially in the musical iterations of popular movies like Shrek and Legally Blonde. The 40-year-old actor will now return to our screens as a participant on Dancing On Ice. But what do we know of Stenson's life away from the spotlight?
Well, the actor is actually married to fellow Hollyoaks star Danny Mac. Despite having acted in the same show, the two actors didn't start their relationship on set, with Stenson leaving Hollyoaks in 2010 and Mac staying on until 2015. Instead, the duo's romance began when they were performing together in Legally Blonde on stage in 2011. Stenson and Mac dated for six years before tying the knot in 2017. In an interview, Mac said: "It was the perfect day. It really could not have been better, it was fantastic weather and it was all outside. We had a really wonderful time, it could not have gone better."
Back in March 2021, Stenson and Mac revealed they were pregnant with an adorable Instagram video that showed their hands along with the paws of their two dogs holding a sonogram image of their baby. Hilariously, the caption read, "possibly the greatest thing we've created since we put Nutella between two salt and vinegar Pringles." Over the next few months, the couple shared pictures supporting each other through the pregnancy before announcing the birth of their daughter Skye Bella on Father's Day.
In an interview with Hello!, Stenson recalled how lockdown made her realise she was ready to be a mother. "We were on this fast, amazing rollercoaster of life. I think the world almost had to stop for me to realise just how much I wanted to have a child," she said.