4 Products For An All-Matte Look For Summer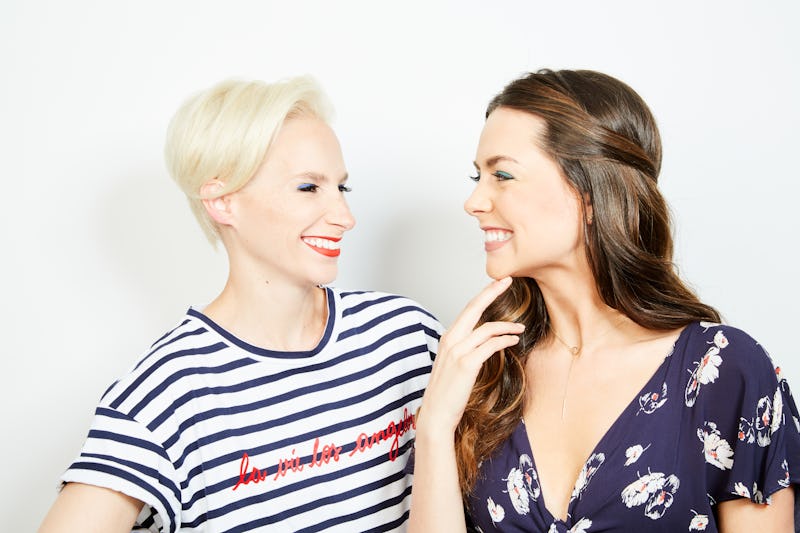 Summer tends to bring out the best and worst in me. Although my mood is better (along with my social life), my skin has other plans. There's always this shiny spot on my forehead that seems to emit its own light — unwanted oil that targets my T-zone, chin, and even the corners of my nose during the warm summer months. Thankfully, with the right products and tips, it's pretty easy to tone down the sheen and still wear a full face of makeup in 90-degree weather.
To combat shine once and for all, we teamed up with Sephora Collection for Episode 2 of the The Beauty Lab, "Matte For Summer." This week, we'll teach you how to keep your skin looking fresh and shine-free all day long. See below for a sneak peek of our picks for matte makeup products and what we learned.
The Beauty Lab is an Instagram Stories series presented by Bustle & Sephora Collection, available only on @Bustle. Each Friday, Irma Elezovic, Bustle's branded beauty editor, will join Helen Phillips, the National Artist for Sephora Collection, to demystify the latest beauty trends.
Here's What We Tried:
To achieve an-all matte look, we tested the Sephora Collection Contour Palette (1), the Colorful Shadow & Liner (2), the Cream Lip Stain (3), and the Matte Perfection Powder Foundation (4).
Here's What We Learned:
1. You Can Use A Contour Palette As A Bronzer (And More!)
The best thing about a contour palette is that it does more than just contour. In the palette we used, there were six shades to choose from, allowing us to use it as a bronzer and a shadow.
2. Matte Foundation Isn't Just For Oily Skin
Even if your skin is on the drier side, you can still wear a matte foundation. Find a formula that's lightweight and creamy so you don't end up with cracked or flaky skin.
3. If You Hate Touch-Ups, Cream Lip Stain Is Your BFF
If you're looking for a long-lasting lipstick to get you through breakfast, lunch, and dinner, the Cream Lip Stain is made for you. This product required zero touch-ups and was surprisingly hydrating.
Photos: Lauren Perlstein; Hair & Makeup: Ashleigh Ciucci
This post is sponsored by Sephora Collection.