5 Books Like 'The Haunting Of Hill House' That Will Send SHIVERS Down Your Spine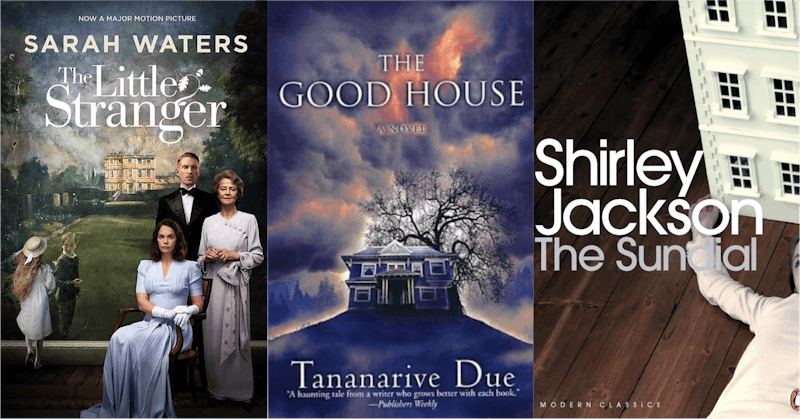 Waterstones/Amazon
I challenge you to find a friend, relative, or distant colleague who hasn't powered through the entirety of Netflix's The Haunting of Hill House. If, like me (and literally every other human you have ever met and will ever come to meet), you finished the series in four days, you might turn to the series' inspiration: the 1959 novel by Shirley Jackson. But what if you've finished that too, and your days are bereft of the terror you've quickly become accustomed to? Fret not, and pick up one of these five books like The Haunting of Hill House.
As perhaps the most devoted of Shirley Jackson fans (challenge me! I dare you!), I approached the Netflix series The Haunting of Hill House with some trepidation. Why re-adapt a classic, when the 1963 adaptation The Haunting pretty much nailed it? Worse, why take the name and setting of a Jackson novel only to disregard the plot, characters, and every other detail that makes it great? Naturally, I was proven completely and emphatically wrong by the show, the topic of 85% of my conversations since.
So here's my sincerest wish for the aftermath of the series: that more readers will turn to Shirley Jackson, an unjustly overlooked genius, and to the often-dismissed horror genre as a whole. Readers, I beg you: read everything Jackson ever wrote! Read every book on this list, then read everything else their authors ever wrote/continue to write!