6 Unexpected Differences Between OCD And Hypochondria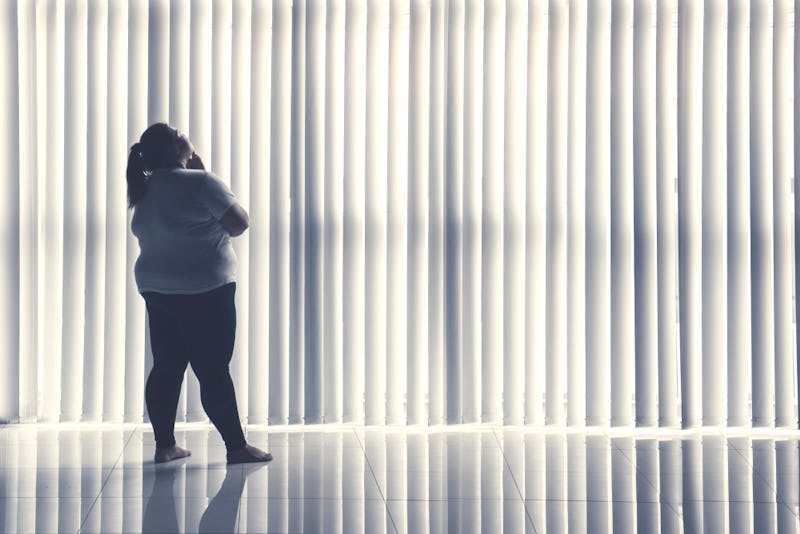 Creativa Images/Shutterstock
Although Obsessive Compulsive Disorder (OCD) and Illness Anxiety Disorder (hypochondria) are different disorders, they both can involve a person worrying excessively about their health. This can make the disorders seem similar, and although may have overlapping symptoms, there are quite a few differences between OCD and Hypochondria. Both OCD and hypochondria can involve anxiety about about illness, but in order to get the correct treatment, it's important to differentiate between the two mental health issues.
"Hypochondria and Obsessive-Compulsive Disorder (OCD) can overlap in many ways, which may make the diagnoses difficult to tease apart even for a seasoned mental health professional," Dr. Lindsay Henderson, PsyD, a psychologist who treats patients virtually via telehealth app, LiveHealth Online, tells Bustle "To an observer, both involve what seem to be an abundance of seemingly improbable concerns about one's physical health."
OCD involves a cycle of obsessions (or intrusive and uncomfortable thoughts) that the individual seeks to relieve by engaging in some sort of compulsion — health worries are just one type of obsession someone with OCD may have, says Henderson. Hypochondria, on the other hand, involves an excessive fear of having a serious illness.
Although both conditions can cause great distress and can impact someone's ability to function and maintain healthy relationships, there are key differences between the two. Here are six unexpected differences between OCD and hypochondria, according to experts.