7 Bonkers Reddit Theories For Staying Cool In The Heat, Including Licking Your Wrists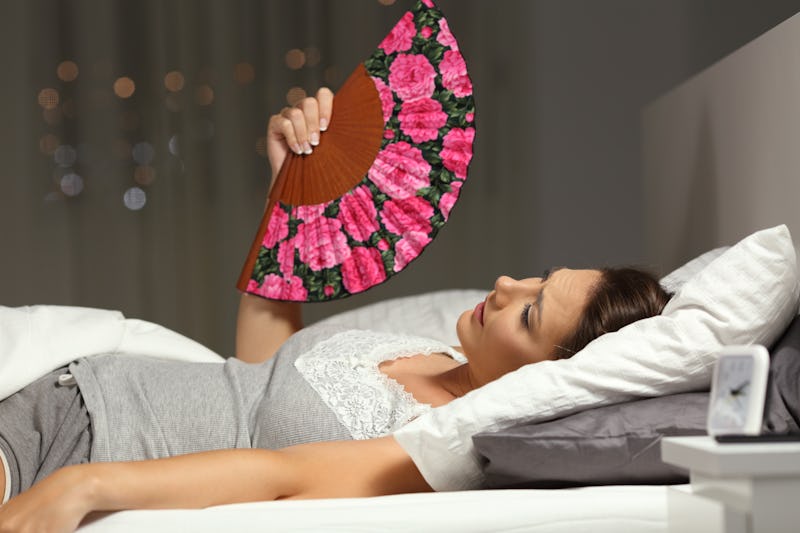 Shutterstock
It might be July and a bit of summer sun should be expected but it's too hot to work, sleep, and do just about anything right now. I love nothing more than complaining about the rain but as soon as there's some sustained heat I am the first one melting on the floor in search of a way to get cold again. It's a lose-lose situation. Temperatures in London will reach 38 degrees today (July 25) so desperate times call for desperate measures. Here are seven Reddit theories about how to stay cool that are totally bonkers and genius all at the same time. As ever Reddit is serving some inspired life hacks that you need to try.
Getting through the day when the temperatures creep into the mid thirties can be just about bearable if you attach yourself to a fan or an air conditioned room. However, it's not just during the day you need to worry. Your temperature has a major impact on how well you sleep. Sleep and wellness expert, Erin Berman from the mattress specialists Nectar told Bustle in a statement, "often cheaper materials can make you sweat even more," so you've really got to think about what you're wearing when it's so hot you don't want to wear anything at all.
Before you go to sleep "put your sheets or pillowcase in the freezer and you'll nod off in no time. Make sure you zip it up in a sealed plastic bag beforehand so it doesn't get wet from the ice and then pop it in for around 5 minutes" she said, "put some rice in a sock and tie it up tightly and pop in the freezer all day. At night, put it at the foot of your bed."
So, that's what the expert has to say but here are seven of the slightly bonkers but completely ingenious ways Reddit users are staying cool this summer.