Urban Outfitters Just Dropped An Entire Line Of Dog Costumes For Halloween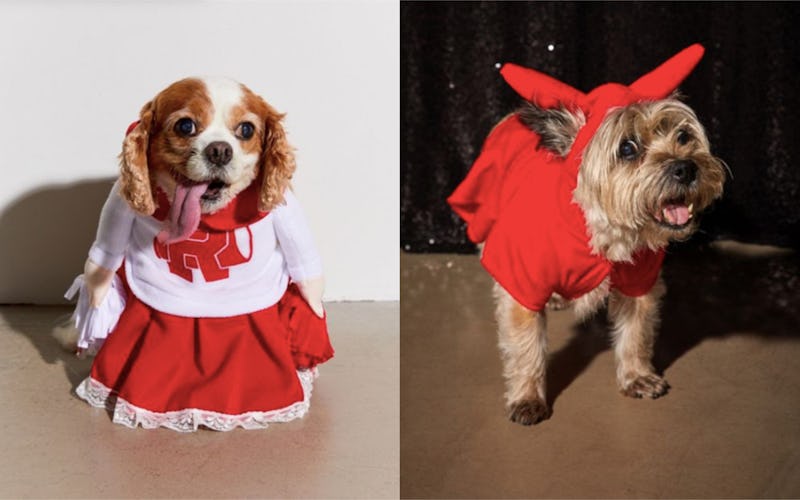 Urban Outfitters
Halloween is almost here, which means it's time to start shopping around for a costume — for your dog. Humans aren't the only ones getting excited to celebrate. Yes, our furry friends are also happy to join in on the fun, and these adorable dog costumes from Urban Outfitters will keep them looking fashionable and ready to go candy hauling with you on Halloween night.
If you're still in the camp of "dogs don't wear Halloween costumes," I'd beg to differ. After all, they make shoes and sunscreen for dogs. You can buy a bridesmaid dress for your dog. Heck, your pup can even become a hotel critic. Are Halloween costumes for dogs really that far-fetched?
When you think about it, it's not all that surprising that Urban Outfitters is totally crushing it in the dog Halloween costume department. After all, we're talking about the same place that sells cat hats (as in hats for your cat), the most adorable corgi dishware, and even a cat shower caddy. We had to know that Halloween costumes for the pups weren't that far behind.
And on that note, here are eight that are off-the-charts precious for you to choose from this Halloween.