9 Disney Princess-Themed Halloween Decorations You Need This Year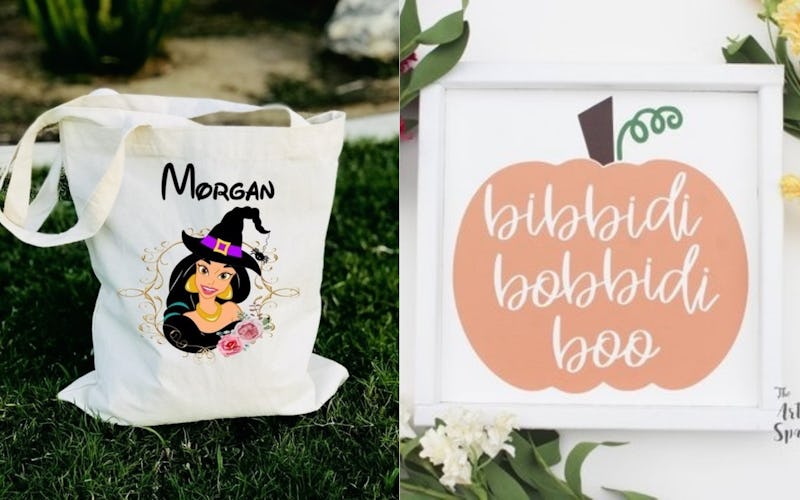 Courtesy of Sellers
Ah, I get so excited every year when stores (the cyber kind and the real kind) start putting out their Halloween gear. That's what I consider the start of the best holiday season — the perfect time of year for us mega-Halloween stans to celebrate by bringing the spookiest merchandise to our homes starting mid-September.
But what happens when the witch pinata isn't spooky enough this year, or the skeletons are losing their glow-in-the-dark quality? Or what if you just want something a little less purely scary, and a way to make your decorating a little more sweet?
Enter... Disney princesses! There are plenty of Halloween-themed Disney princess decor items you can buy, to spice your festivities up in just the right way and get everyone feeling nostalgic as heck. Put those two amazing fandoms together and... voila! You get retailers, such as the Disney Store and Etsy, out and about making sure us regular citizens get our fix of Halloween-themed Disney princess decor. What a magical time to be alive.
If you're as big of a fan of Disney princesses as I am, take a gander at the following items, which you are sure to ~fal~ for while giving your household a unique Oct. 31 look: