A New Twin Peaks Novel Might Answer Our Questions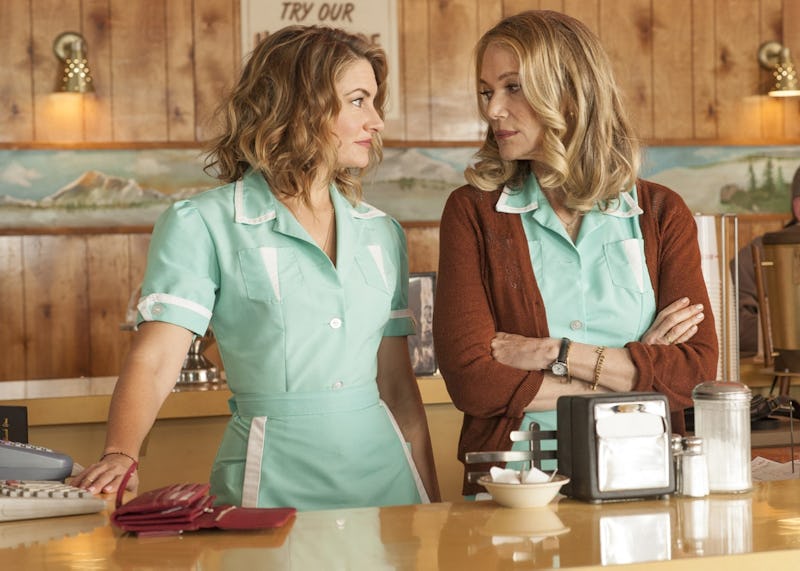 Ever since it was abruptly canceled in 1991, Twin Peaks has gained a massive cult following — all of whom will be ecstatic to get their hands on the new Twin Peaks novel coming out on Halloween.
Excitement surrounding the '90s TV show is at an all-time high at the moment, thanks to the reboot that just premiered on Sunday with the original cast. The announcement that Twin Peaks: The Final Dossier is on its way will boost that excitement even further.
Of course, in true Twin Peaks style, details about the novel are scarce and mysterious. Co-creator Mark Frost would only say that it's "a kind of follow-up to the first one," referring to the 2016 novel The Secret History of Twin Peaks — but that doesn't exactly give much away. The Amazon pre-order page doesn't elaborate much more, saying only that the book "tells us what happened to key characters in the 25 years in between the events of the first series and the second," and that it goes "deeper into the mysteries raised by the new series."
So far, the new series of Twin Peaks has been met with approval, with The New York Times saying that "Lynch's visual imagination remains inimitable." Much of what we loved about the original is still here — but the reboot also introduces some new mysteries that will baffle even the most expert fans. Even once we've devoured all 18 episodes, it seems likely that we'll be left with many an unanswered question — and so combing through Twin Peaks: The Final Dossier may well be the only thing we can rely on in our quest for answers.
According to Amazon, the new book will offer up the "details and insights fans will be clamoring for," as well as adding "context and commentary to the strange and cosmic happenings of the new series." Knowing David Lynch and Mark Frost, though, I'm willing to bet there'll be a lot still left to our imagination.