How Breakups Can Damage Your Health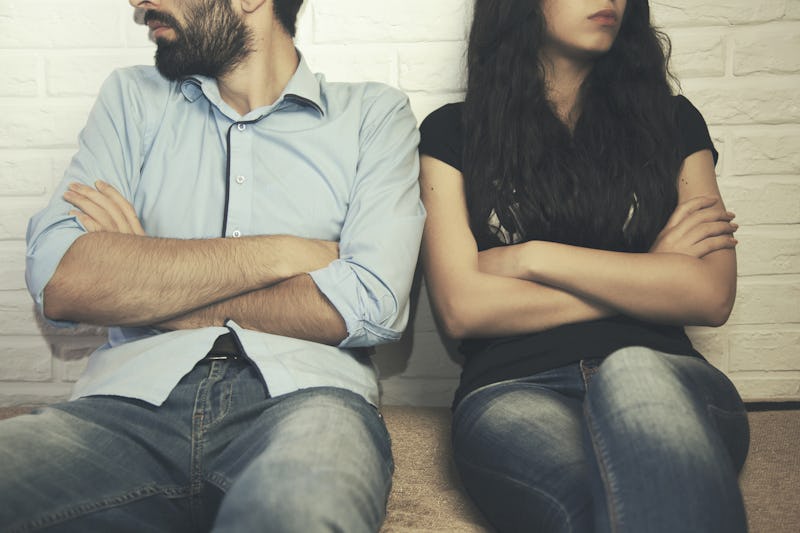 Fotolia
If statistically, you need to go through all those relationships to get to the person you're going to be with for the rest of you live, then breakups are inevitable. But breakups also suck — and they can also mess with your health and the health of your love life.
The average women will experience two heartbreaks in her lifetime, says a 2014 study by eHarmony. She'll also have two long-term relationships and seven relationships over all, before finding The One. If we do the math, that means the average woman is going to endure roughly nine breakups, even if only two of them result in her heart being splattered all over the floor. That's a lot of breaking up and probably more than anyone would want to sign up for, if they had a say in the matter.
"Breaking up hurts, even if you are the one who wanted to end the relationship," Dr. LeslieBeth Wish, psychotherapist and author of Smart Relationships: How Successful Women Can Find True Love, tells Bustle. "You feel sad, fooled, lonely, and a bit scared... So, you break up, and you decide to think carefully about what went wrong. Good idea! But before you take a chance on love again, make sure that in your quest to understand what happened, you heed the warnings that could save your health and love life."
If you want to avoid causing yourself more pain, here's what you need to know.