Netflix's 'Westside' Shows What It's *Really* Like To Be A Struggling Musician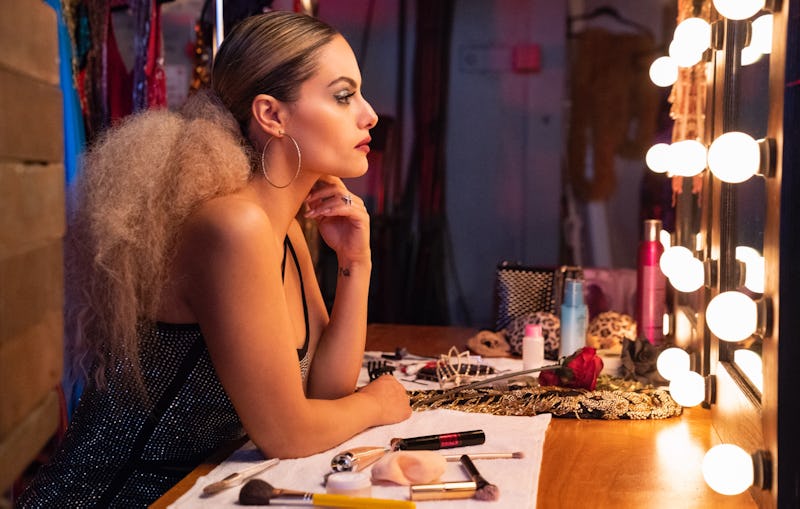 Greg Gayne / Netflix
Westside is the latest docuseries to hit Netflix, but as it debuts on Nov. 9, it's definitely going to feel a little different than what you might expect out of a reality show. It's more cinematic, a little grittier, and based on trailers, feels more like an episode of The Hills than it does Jersey Shore. It's also completely based around the lives of young musicians working on a Hollywood showcase together — so can you actually see the show from Westside?
If you can, they're certainly not advertising it much. Throughout Westside's eight episodes, its cast works together to stage some kind of performance. But whatever the showcase ends up being, it doesn't appear to be up for the public to see.
But if watching Westside's drama unfold on-screen isn't enough, viewers can enjoy its stars' music. According to Billboard, there's an entire album that's going to accompany the show's release, boasting 20 tracks and launching globally as soon as the series does. Several singles and music videos have already been released prior to Westside's release, and perhaps if it's a big enough hit, there may be a tour of some kind afterward.
Westside follows aspiring singers, but it's not like American Idol, The Voice, or others of that ilk. It focuses on its cast members' real lives, not a competition that's taking place between them. Variety reports that heavy issues like alcoholism, sexuality, anxiety, and drug abuse are all covered, and the stars aren't afraid to get real about the difficulties of finding fame. Pia Toscano — who some may remember as a top 10 contender on Season 10 of American Idol — has already been extremely open about what she'll be dealing with on-screen.
"I struggled with my career," she told Variety. "As you can see on the show, I went from being a household name and touring and having a record deal to losing it all — very quickly. People would attack my physical appearance on social media and rip me to shreds, from my weight to my features. They called me Gonzo! I felt so defeated. I felt ugly. I felt like I was a has-been who had let my family down. I had to deal with rejection and failure and going back home and singing with a wedding band."
That's definitely way more "real" than the glossy, glamorous journeys that competition shows often tout, and sounds like it will be much more relatable to watch. As with any reality show, it's possible there will be some creative editing or producer-engineered drama — lest we forget, The Hills was not exactly a beacon of transparency — but Westside doesn't feel phony in its promotional videos. It seems authentic.
So, while you can't drop in on these up-and-comers just yet in any official venue, don't get too discouraged. This could be their big break, and with stardom potentially on the horizon, you could be at a Westside showcase before you know it — or at the very least, attending a concert for one your new faves.